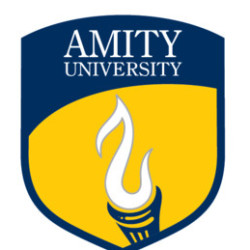 Amity JEE 2020 Slot Booking: Amity University will be conducted the Amity JEE 2020 Exams. This exam is released for Bachelor, Master Degree Programs and engineering students who are willing to seek admission in Amity. In the Slot Booking of Amity JEE 2020 Students have to log in to candidate portal in OTBS and complete the Amity JEE slot booking 2020.
Candidates who will complete the Amity JEE 2020 slot booking will be issued the admit card for appearing in the entrance exam. Candidates who miss the Amity JEE slot booking will be automatically allotted a slot by the exam conducting authorities.
Subscribe to get Latest Update by entering your details below
Throughout the article, we will discuss the Amity JEE 2020 Slot Booking. Only those students who will fill the application form within due dates will be allowed to book a slot for Amity JEE 2020. More information regarding Amity JEE Slot Booking and its process are provided below in the article.
Latest Update: Amity JEE 2020 has been Cancelled due to COVID-19 pandemic which scheduled to be conducted from April 8th to May 5th, 2020. In light of the ongoing pandemic situation due to COVID-19, they are keeping in mind the safety of students and parents. The application forms are available on the official website of the university until August 14, 2020, for other campuses and till August 15, 2020, for NOIDA campus.
👉 Download Hand Written Notes for Amity JEE 2020 Examination Click Here
Amity JEE 2020 Resources
Quick Facts
| | |
| --- | --- |
| Full Exam Name | Amity Joint Entrance Examination |
| Short Exam Name | Amity JEE |
| Conducting Body | Amity University |
| Frequency of Conduct | Once a year |
| Exam Level | University Level Exam |
| Languages | English |
| Mode of Application | Online |
| Application Fee (General) | 1100 Rs [Offline] |
| Mode of Exam | Online |
| Mode of Counselling | Offline |
| Participating Colleges | 5 |
| Exam Duration | 2 Hours |
Exam Date
| Amity JEE 2020 | Date (Cancelled) |
| --- | --- |
| Availability of Application Form | 10th January 2020 |
| Last date to apply | 30 September 2020 |
| Release of the admit card | to be notified |
| Amity JEE Exam Dates | to be notified |
| Result | to be notified |
| Admission Process start | to be notified |
| Counselling | to be notified |
Entrance Exam in India
Slot Booking
The Amity JEE 2020 exam dates for the candidates is determined by the Amity University. The candidates must know that from now 2020 session, previously the exam was conducted in both mode offline as well as online mode. Now it is organized in complete offline mode.
From now in Amity JEE 2020 students will be allotted exam dates, shifts and cities randomly by the Amity. Students who are looking for slot booking process of Amity JEE 2020 are informed that the dates of slot booking will be updated soon.
Sample Paper
Here we have provided Amity JEE 2020 Sample Papers that will definitely help you to crack Amity JEE 2020 examination.
Physics Sample Papers
Chemistry Sample Papers
Mathematics Sample Papers
Want to score's 320+marks in Amity JEE 2020? Try these Topper's Notes & Study Material-
Frequently Asked Questions (FAQ)
Q1. How can we prepare for the Amity JEE entrance exam?
A: Amity JEE exam question paper will be close enough to mains questions paper! The candidates must go through the Amity JEE syllabus thoroughly and figure out the topics that require more time for preparation. Also, candidates should make notes while studying as that will help them at the time of the revision, which is the key to ace Amity JEE 2020.
Q2. Will I get admission to Amity even if I have not cleared the Amity JEE?
Answer: Yes, you can apply for the Amity JEE. Amity University has a separate entrance test for admissions. This will give you admission in ASET (Amity School of Engineering and Technology). With the valid JEE Mains score, you can get admission in ASE (Amity School of Engineering).
Q3. What are some tips for clearing the Amity entrance test and interview?
Answer: Just prepare with the basics of the related subject along with sound knowledge of English (Especially comprehension, essay writing on current topics and grammar portion).
For the interview, your communication and interpersonal skills will be checked.
Q4. What is Amity JEE?
Answer: Amity JEE (Amity Joint Entrance Examination) is an entrance exam conducted by Amity University for admissions to B.Tech programmes offered by Amity University. By giving this test you can apply for 8 different Amity campuses in India like NOIDA, GREATER NOIDA, LUCKNOW, JAIPUR, etc.
Q5. How much 12th %is required to get admission in Amity b.tech through Amity JEE?
Answer: Being simple and sorted, Eligible percentage for getting admission in Btech (any stream) in Amity is an aggregate score of a minimum of 60% in PCM + English.
List of Top Colleges in India
Success Mantra:
Never let yourself down.
Keep Working Hard.
Believe yourself.
Best of Luck…!!!
Related Posts