There is at least one point in everyone's life where we happened to use a map. The map usually serves a purpose of preventing you from getting lost and takes you to your destination safely. A map costs less and it is not unusual to keep a map with you while travelling. But most of us might not have thought about how that piece of paper is made and whose hands are behind it.
Well, technically the technology behind this process is referred to as Cartography and those who practice Cartography are known as Cartographer. Having read so far, you are probably looking to have a career in Cartography. The following article will give you a brief idea about the career in Cartography in India and different Cartography jobs available after doing Cartography courses.
What is Cartography?
Cartography is the study and the practice of making maps and a Cartographer is the compiler of maps. With the evolution of technology, the latest made maps are much precise compared to old ones which were used to draw without any actual measurements.
Read Also: Expert view: 10 tips to choose the best career option
Get Latest Updated Entrance, Counselling Notice, Cutoff, Seats, Merit List etc.
The map is designed from data which may be in the form of spreadsheets, charts, diagrams or some old maps in case a modification is needed. Those who are well creative and have a love for mathematics are best suited for this profession. Cartographers are generally known as the portrayer of earth
Who is a Cartographer?
Cartographer studies existing maps, ground data, ground-based photographs, aerial and satellite images, surveys and textual and after evaluating them carefully come up with a completely new one or updated one. There is some Cartography software like Map Stack, Natural Earth etc to make the work of a Cartographer much easier and hence professionals will have to maintain proficiency with these tools.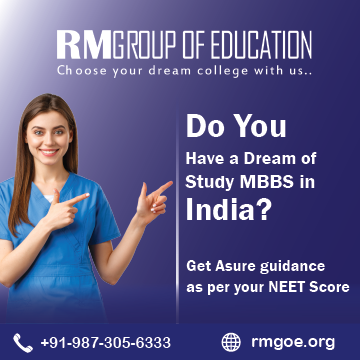 Mainly two types of Cartographers are there. One is evaluating data collected from the existing maps or pictures taken with the aid of GPS or satellites. The other one is about designing or a visual presenting a new map by collecting data.
What are the jobs of a Cartographer?
Cartography is a vast field and a cartographer is mainly associated with designing maps with the aid of GPS or Satellite. Some duties of a Cartographer are listed below:
Check the contents of a map for accuracy
Design maps, graphics, illustrations and layout
Collect necessary information to form a map
Analyze the collected information before proceeding to design the map
Familiarize well with mapping tools
Be creative and use colours and particular styles to deliver the information better
Read Also: Top 7 Amity University Courses Other Than Medical & Engineering
Various Cartography Courses in India
To work as a Cartographer or to make a career in Cartography, one can earn a degree in following Cartography courses.
(A). Post Graduate Diploma in Geographical Cartography
Eligibility: Graduate
Course Duration: 2 years
(B). Bachelor of Science (B.Sc.) in Geography
Eligibility: Higher Secondary (10+2) with Geography
Course Duration: 3 years
(C). Master of Science (M.Sc.) in Geoinformatics
Eligibility: Bachelor's degree
Course Duration: 2 years
(D). Certificate Courses in Cartography
Eligibility: Higher Secondary (10+2) with Geography
Course Duration: a few months to one year
What are the job opportunities for a Cartographer?
Being a Cartographer, it is possible to work under government organizations. Since Cartography involves researches, one can work as a surveyor for gathering data necessary for the creation of the map. The military sector also offers multiple career opportunities for a Cartographer.
Read Also: BIOPHYSICS – THE PHYSICS OF BIOLOGICAL SYSTEM
Other than these, one can work as a publisher under some publishing agency. Companies like Google, Mapbox, and Nokia employ lots of Cartographers every year. It is easier for those who have enough experience and skill set to find a job in Cartography easily.
Top institutes in India offering Career in Cartography
Some of the best colleges in India offering Career in Cartography:
Indian Institute of Technology, Mumbai
Osmania University, College of Science, Hyderabad
Andhra University College of Engineering – Autonomous, Vishakapatnam
Punjab University, Chandigarh
Government College, Kerala
Darrang College, Tezpur
Bharathi Women's College, Chennai
Read Also: Expert view: career and courses after class 12th science