National Scheme of Incentive to Girls for Secondary Education (NSIGSE Scheme) is a central government initiative that promises to promote enrollment of the girls in the higher secondary education. The famous NSIGSE Scheme has helped to reduce the drop-out after completion of the high school education of the girls mainly from the SC/ST caste.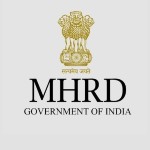 Through this incentive to Girls for Secondary Education, the government gives Rs 3000/- at the time of admission (in IX standard) and when the girl will be 18 years old or will pass the Xth standard, she can withdraw the money ( including the interest from the beginning).
Read this full post for complete information about the National Scheme of Incentive to Girls for Secondary Education (NSIGSE Scheme) like Important Dates, Documents Needed, How to apply, Benefits, etc.
National Scheme of Incentive to Girls For Secondary Education
---
Before we give full information about this special scholarship scheme let us first have a look at some of the quick facts related to this special scheme.
Quick Facts
| | | |
| --- | --- | --- |
| S.no. | Particulars | Description |
| 1. | Name of Scholarship | National Scheme of Incentive to Girls for Secondary Education (NSIGSE) |
| 2. | Benefit | 3000+ (Interest) |
| 3. | Scholarship Provider | Central Government |
| 4. | Application begins | Open |
| 5. | Last Date to Apply | Closed on 15-10-2019 |
| 6. | Official Website | Click Here |
| 7. | Application form | Click Here |
Eligibility Criteria
Applicant must be an Indian Citizen.
Applicant must be female.
Applicant must belong to ST/SC category or must have passed class VIIIth examination from Kasturba Gandhi Balika Vidyalayas (irrespective of whether they belong to SC/ST)
Applicant must enrol in class IX in State Government, Government-aided or Local Body schools.
The beneficiary girls studying in Class IX need to apply under the pre-matric scholarship category.
Benefits
According to the scheme, a sum of Rs.3,000/- is deposited in the name of eligible unmarried girls as fixed deposit.
The benefit under the scheme can be availed with anyone other scholarship schemes.
On maturity, the incentive amount along with interest is transferred directly into bank accounts of students.
Documents Needed
Applicant must carry their Id Proof, Adhar card.
Applicant must carry their domicile and caste certificate.
Applicant must have their VIII passing certificate.
Applicant must have an enrollment/joining certificate of class IX.
How to Apply?
Candidates must have to visit on the official site Click Here
Find out the Department of School Education & Literacy option on the page and for NSIGSE go to that forum and for registration Click Here
Read all the information carefully
Click Apply button option on the right of the page
Fill in all the required information carefully and click the register button option.
After register then click on the login button for Login
Finally, fill in all required information carefully then click on the login button option.
The beneficiary girls are required to register as a new user and then
log in to apply for incentive amount.
Frequently Asked Questions
Q. How does the scholarship provider choose a winner?
A. Each scholarship provider is looking for different skills or interests. A winner must meet all of the standard criteria required for the scholarship but also distinguish himself from the rest of the applicants. Read about the scholarship and try to determine what exactly the scholarship provider is looking for so that you can emphasize your related qualities in you.
Q. Does the amount I receive in scholarships affect my eligibility for financial aid?
A. Yes. Often the scholarship provider gives your award to the college you are attending as credit towards your tuition. If this happens, the school adjusts your unmet financial need accordingly.
Q. If the required G.P.A. is different than I have, should I still apply?
A. No. If you don't meet the criteria exactly you shouldn't apply. Scholarship offers typically receive thousands of applications. Anyone who doesn't meet the requirements is typically disqualified.
Q. What is the difference between a lottery scholarship and a merit scholarship?
A. Most scholarships are awarded based on merit; thus, students distinguished by academic excellence, participation in extracurricular activities and involvement in community service have the best chance at receiving one of these rewards. Lottery scholarships, on the other hand, are chosen at random, meaning every student who applies has an equal chance of winning.
Q. What are my chances of receiving a scholarship?
A. This depends largely upon the scholarship, how well you meet qualifications and the level of effort that you exert in your search. If you can find scholarships that are limited to students within a state, city, sport or academic area, you have a better chance of winning. Choose scholarships that allow you to exercise your skills in an area of interest to you —this should increase your chance of winning. Also, keep in mind that to find the money for college, you have to create your success by committing the time and brainpower necessary to achieve your goal.
Read Also
Best of Luck…!!
Disclaimer: If you have found any inappropriate or wrong information/data on the site, inform us by emailing at mail[@]edufever.com for rectification/deletion/updating of the same.
Do You Have Any Questions?? Ask Here for Quick Answer, Note: Write question with complete details for better answers