The Shri Ram School Aravali (TSRS Aravali) is among the Top 25 Private Schools in Gurgaon. The school came into existence in 2000 to provide an opportunity through quality education. It was recognized by Directorate of Education, Delhi.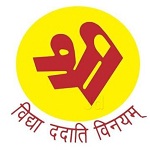 The TSRS Aravali is a co-educational school affiliated to Council For The Indian School Certificate Examinations (CISCE). Students take the AISSE (class X) and AISSCE (class XII) Exam in the month of March every year.
Get Latest Info. About this Story/Article, via SMS & Email.
---
The Shri Ram School Aravali
---
School Review
| | |
| --- | --- |
| Name of Institute | The Shri Ram School Aravali |
| Popular Name | TSRS Aravali |
| Location | Aravali, Gurgaon |
| Year of Establishment | 2000 |
| Affiliated with | CISCE |
| Affiliation No. | HA021 |
| School Rating | 4.3 |
| Category | Private Schools in Gurgaon |
Affiliations, Recognition, and other Achievement
Recognised by: Deptt. Of Education
Affiliation No: HA021
Aid Status: Private
Facilities
Library
Computer Lab
Science Lab
Math Lab
Swimming Pool
Gymnasium
Sports
Medical Facilities
Auditorium Academic
Academic
The Shri Ram School Aravali offers world-class education with the help of modern equipment and updated teaching methodology. The school allows admission from Nursery to class XII.
Nursery
KG
I
II
III
IV
V
VI
VII
VIII
IX
X
XI
XII
TSRS Aravali Admission Procedure
The Shri Ram School Aravali is primarily meant to cater to the educational aspirations of the students and parents residing in Gurgaon. No discrimination is made in the name of caste, creed, race, status or gender. We strictly adhere to the guidelines of the regulatory bodies such as MHRD, CBSE and the Directorate of education. The admission process is designed in accordance with the instructions available from time to time. Provisions for admission of the children from economically weaker section is in place in accordance with the existing rules.
CLASSES
PROCEDURE
Pre-School Admission

Admission is granted purely on the basis of relevant guidelines without any prejudice whatsoever. Parents/ Guardians are required to register their wards online as and when the notification is issued.
Admission / Registration form is required to be submitted within the stipulated time. The child seeking admission to Pre-School must have completed 3+ years on or before 31st March in the academic year of admission sought.
The registration does not guarantee admission unless the candidate has completed the entire process successfully.

Admission in Other Classes

Admission in classes Pre-Primary to IX is subject to the availability of vacancy. Admission criteria and other details are notified as and when applicable.
Fee Structure
***Fees will be updated soon.***
Ranking & Reputation
| | |
| --- | --- |
| Name Of Institute | The Shri Ram School Aravali (TSRS Aravali) |
| Rating | 4.3 |
| Reputation | Excellent |
| Education | 4.5 |
| Faculty | Excellent |
| Infrastructure | Excellent |
This is one of the Top 25 Public Schools in Gurgaon.
We would like to give this college 4.3 out of 5 stars on Edufever Best Private Schools in Haryana.
Contact Details
The Shri Ram School Aravali (TSRS Aravali)
Hamilton Court Complex
Phase IV, DLF City
Gurugram – 122002
Telephone: 0124-4784300
Telefax: (Extn. 325)
Email: [email protected], [email protected]
Official website: Click here
For any feedback and suggestions, comment the box mentioned below.
Best Of luck..!!
Summary
Reviewer
Review Date
Reviewed Item
The Shri Ram School Aravali, TSRS Aravali
Author Rating
Disclaimer: If you have found any inappropriate or wrong information/data on the site, inform us by emailing us at mail[@]edufever.com for rectification/deletion/updating of the same.