Top Physiotherapy Colleges in Chhattisgarh: Chhattisgarh is a heavily forested state in central India known for its temples and waterfalls. Near the capital Raipur, the town of Sirpur on the Mahanadi River is home to the red-brick Lakshmana (Laxman) Temple, decorated with carvings from Indian mythology. It is the tenth-largest state in India, with an area of 135,191 km2 (52,198 sq mi). With a population of 25.5 million. This state has some of the premier Physiotherapy colleges like Apollo College of Physiotherapy, Durg, Physiotherapy College of Raipur etc. These Best Physiotherapy Colleges in Chhattisgarh is among the Best Physiotherapy Colleges in India. In this article, we will get to know about Physiotherapy Courses and Colleges in Chhattisgarh. Let us have a look.
Important Links
Here are some important link regarding NEET 2020.
Subscribe to get Latest Update by entering your details below
Top Physiotherapy Colleges in Chhattisgarh 2020-21
---
Course Overview
| | |
| --- | --- |
| Course Name | B.Sc. in Physiotherapy |
| Course Level | Under Graduate |
| Duration of the Course | 4.5 Years |
| Examination Type | Semester System |
| Course Fee | Rs. 1.00 lakh to Rs 5.00 lakh |
| Average Starting Salary | Rs. 2.00 lakh to Rs 7.00 lakh |
| Job Positions | Starting position in Hospitals, Educational Institutions, Health Institutions, Physiotherapist, Rehabilitation specialist, Consultant, Sports Physiotherapist, Lecturer, Research Professional, etc. |
Job Career
The career of Physiotherapist: There is a great demand for Physiotherapists in hospitals. Either they can work independently in hospitals or can work in a team. They can work as Osteopath, Assistant Physiotherapist, Researcher, Sports Physio Rehabilitator and Therapy Manager. They are the number of opportunities in government hospitals, rehabilitation centres, sports clinic, nursing homes, private care centres, mental health centres and community health centres and they can also start their own clinic.
Best Physiotherapy Colleges in Chhattisgarh
---
Here is the updated list of all Physiotherapy Colleges in Chhattisgarh officially made by IAP (Indian Association of Physiotherapist). To know the detailed info about Fees Structure, Course offered, Admission Procedure, Placement Stats, Cut-off, Facilities available and complete college review, click the link. Enjoy Reading..!!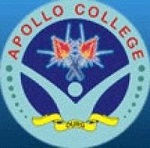 Apollo College of Physiotherapy Durg is one of the reputed Private Physiotherapy Colleges in Chhattisgarh. It is popularly known as Apollo Physiotherapy College Durg and it was established in the year 2003. This college is affiliated with Ayush Health Science University Raipur. Read More>>
Official Website:
www.apollocollegedurg.com
Admission Process:
Admission based on performance in a relevant institute-specific entrance test.
Fees:
52,000/-
** Fee subject to change.
Admission Related Query
Click Here
For more information
Click Here
Pt. Deendayal Upadhyay Memorial Health Science and Ayush University
Ayush and Health Science University (AHSU), Chhattisgarh is a State University specialising in medical education. It was established in 2009 as a Constituent College of University of Chhattisgarh.
Official Website:
cghealthuniv.com
Admission Process:
Admission based on performance in a relevant institute-specific entrance test.
Fees:
49,000/-
** Fee subject to change.
Admission Related Query
Click Here
For more information
Click Here
Admission Procedure
For Admission in UG, courses Candidate can apply to the college official website or visit to the college.
College Authority conducts Entrance Exam.
Candidates shortlisted On the basis of Entrance Exam scorecard.
Finally, candidates appear in Personal Interview.
There is no Bachelor of Physiotherapy (BPT) specific All India Entrance Exam. NEET and AIIMS do not conduct tests for Bachelor of Physiotherapy admissions.
Eligibility criteria
Admission Notification

Admission to BPT Course is made by the allied Universities by notifying on all India bases in national Newspapers and also on their official website.
The Admission is made from the Merit List prepared on the basis of an Entrance Test of Objective Type conducted by the University.
The Notification is normally issued in March-April.

Eligibility

The basic requirement for the eligibility to get the admission to BPT programme is qualifying the 10+2 examination with science stream.
The candidate must have the physics, chemistry and biology in 12th class.

Age Limits:

Lower Age Limit: The minimum age limit to get admission in BPT is 17 years.
Upper Age limit: No upper age limit.
List of Top Colleges in India
Success Mantra:
👉🏻😊😊 Never let yourself down☹️…
👉🏻 Keep working Hard✍️
👉🏻 Believe yourself 😇 🙌🙌
Don't worry, we are always with you for any admission related queries you can comment on the box mentioned below. Our top expert will serve with the best possible solution.
Best of Luck…!!! 👍👍👍
Admission Notification 2021
Disclaimer:
Our Ad Policies are designed to promote a good experience for end-users. Edufever does not hold responsible for anything inappropriate or wrong information given by the advertiser.
UPES Dehradun 2021 Application Started Apply