Top Physiotherapy Colleges in Maharashtra: Maharashtra is a state spanning west-central India, It is best known for its fast-paced capital, Mumbai (formerly Bombay). This sprawling metropolis is the seat of the Bollywood film industry. It also has sites like the British Raj-era Gateway of India monument and cave temples at Elephanta Island.
This state has some of the premier Physiotherapy colleges like K.J.Somaiya College of Physiotherapy, Mumbai, Terna College of Physiotherapy, Nerul, Ravi Nair College of Physiotherapy, Wardh and more are given below. These Best Physiotherapy Colleges in Maharashtra is among the Best Physiotherapy Colleges in India. In this article, we will get to know about Physiotherapy Courses and Colleges in Maharashtra. Let us have a look.
Important Links
Here are some important link regarding NEET 2020.
Top Physiotherapy Colleges in Maharashtra 2020-21
---
Before we discuss Physiotherapy Colleges, let us have a look at the Course overview to get admission.
Course Overview
Job Career
The career of Physiotherapist: There is a great demand for Physiotherapists in hospitals. Either they can work independently in hospitals or can work in a team. They can work as Osteopath, Assistant Physiotherapist, Researcher, Sports Physio Rehabilitator and Therapy Manager. They are the number of opportunities in government hospitals, rehabilitation centres, sports clinic, nursing homes, private care centres, mental health centres and community health centres and they can also start their own clinic.
Best Physiotherapy Colleges in Maharashtra
---
Here is the updated list of all Physiotherapy Colleges in Maharashtra officially made by IAP (Indian Association of Physiotherapist). To know the detailed info about Fees Structure, Course offered, Admission Procedure, Placement Stats, Cut-off, Facilities available and complete college review, click the link. Enjoy Reading..!!
KEM College of Physiotherapy Mumbai (KEMCP Mumbai) is one of the reputed Physiotherapy Colleges in Maharashtra. The college is popularly known as KEM Physiotherapy College Mumbai and it was established in the year 1926. It is affiliated with Maharashtra University of Health Science Nashik. Read More>>
Department of Physiotherapy TNMC Mumbai is one of the reputed Private Physiotherapy Colleges in Maharashtra. The college is popularly known as TNMC Physiotherapy College Mumbai and TNMC Mumbai was established in the year 1921. It is affiliated to the Maharashtra University of Health Science and approved by Indian Association of Physiotherapist. Read More>>
Department of Physiotherapy LTMMC Mumbai is one of the reputed Private Physiotherapy Colleges in Maharashtra. The college is popularly known as LTMMC Mumbai. The LTMMC College was established in the year 1964 and The LTMMC College was established in the year 1964 and the Department of Physiotherapy Teaching & Treatment Centre came into existence since 1969 as an independent department of the Hospital. The College is affiliated to the Maharashtra University of Health Sciences, Nashik. Read More>>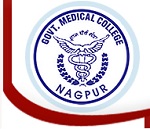 Physiotherapy School & Center GMC Nagpur is one of the reputed Govt. Physiotherapy Colleges in Maharashtra. The college is popularly known as Govt Physiotherapy College Nagpur and The Government medical college Nagpur was established in the year 1947. It is affiliated with Maharashtra University of Health Sciences Nashik. Read More>>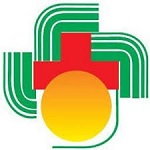 K J Somaiya College of physiotherapy Mumbai, Maharastra is one of the reputed Private Physiotherapy Colleges in Maharashtra. The college is popularly known as Somaiya Physiotherapy College Mumbai and it was established in the year 1991. It is affiliated to the Maharashtra University of Health Science. Read More>>
DPOs Nett College of Physiotherapy Mumbai is one of the reputed Private Physiotherapy Colleges in Maharashtra. The college is popularly known as Nett Paramedical College Mumbai. It is affiliated to the Maharashtra University of Health Sciences, Nashik. Read More>>
Dr DY Patil College of Physiotherapy, Mumbai is one of the reputed Private Physiotherapy Colleges in Maharashtra. The college is popularly known as DY Patil Physiotherapy College Navi Mumbai. It is affiliated to the Dr DY Patil University and approved by Indian Association of Physiotherapist. Read More>>
Dr DY Patil College of Physiotherapy Pune is one of the reputed Private Physiotherapy Colleges in Maharashtra. The college is popularly known as Dr DY Patil Physiotherapy College Pune and it was established in the year 2000. It is affiliated to the Dr DY Patil University and approved by Indian Association of Physiotherapist. Read More>>
Padmashree DY Patil Physiotherapy College Kolhapur is one of the reputed Private Physiotherapy Colleges in Maharashtra. The college is popularly known as DY Patil Physiotherapy College Kolhapur and it was established in the year 1999. It is affiliated to the Dr DY Patil University and approved by Indian Association of Physiotherapist. Read More>>
M.A. Rangoonwala College of Physiotherapy, Pune is one of the reputed Physiotherapy Colleges in Maharashtra. The college is popularly known as MA Rangoonwala Physiotherapy College Pune and it was established in the year 2004-05. It is affiliated with Maharashtra University of Health Sciences, Nashik. Read More>>
Terna College of Physiotherapy, Nerul Navi Mumbai is one of the reputed Private Physiotherapy Colleges in Maharashtra. The college is popularly known as Terna College of Physiotherapy Navi Mumbai and it was established in the year 2004. It is affiliated with Maharashtra University of Health Sciences. Read More>>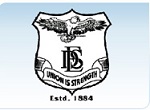 DES Brijlal Jindal College of Physiotherapy Pune is one of the reputed Private Physiotherapy Colleges in Maharashtra. The college is popularly known as DES Physiotherapy College Pune and it was established in the year 2007-08. It is affiliated to the Maharashtra University of Health Sciences. Read More>>
Dr Ullas Patil College of Physiotherapy Jalgaon, Maharashtra (DUPCP Jalgaon) is one of the reputed Physiotherapy Colleges in Maharashtra. It was established in the year 2005. The college is popularly known as DUPCP Jalgaon. This college is affiliated to the Maharashtra University of Health Sciences. Read More>>
NDMVP Samaj College of Physiotherapy Nashik is one of the reputed Physiotherapy Colleges in Maharashtra. It was established in the year 1999 and the college is popularly known as NDMVP Samaj College of Physiotherapy Nashik. This college is affiliated to the Maharashtra University of Health Sciences. Read More>>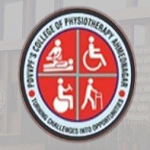 Vikhe Patil College of Physiotherapy, Ahmednagar is one of the reputed Private Physiotherapy Colleges in Maharashtra. The college is popularly known as College of Physiotherapy Ahmednagar and it was established in the year 2007. It is affiliated to the Maharashtra University of Health Sciences, Nashik. Read More>>
Dr APJ Abdul Kalam College of Physiotherapy Ahmednagar is one of the reputed Private Physiotherapy Colleges in Maharashtra. It was established in the year 1997. The college is popularly known as Pravara college of physiotherapy Ahmednagar. It is affiliated to the Maharashtra University of Health Sciences (MUHS), Nasik. Read More>>
Sancheti College of Physiotherapy Pune is one of the reputed Private Physiotherapy Colleges in Maharashtra. It was established in the year 2011. The college is popularly known as College of Physiotherapy Sancheti Healthcare Academy. It is affiliated to the Maharashtra University of Health Sciences (MUHS) Nashik. Read More>>
Ravi Nair Physiotherapy College Wardh is one of the reputed Private Physiotherapy Colleges in Maharashtra. It was established in the year 1998. The college is popularly known as RNPC Wardh. It is affiliated to the Datta Meghe Institute of Medical Sciences (Deemed to be University). Read More>>
VSPM College of Physiotherapy Nagpur is one of the reputed Physiotherapy Colleges in Maharashtra. It is popularly known as VSPM Physiotherapy College Nagpur. It was established in the year 1999. This College is affiliated with Maharashtra University of Health Sciences. Read More>>
Chaitanya College of physiotherapy Chinchwad is one of the reputed Private Physiotherapy Colleges in Maharashtra. The college is popularly known as CMF college of Physiotherapy Chinchwad. It is affiliated to the Maharashtra University of Health Science. Read More>>
MGM College of Physiotherapy Aurangabad is one of the reputed Private Physiotherapy Colleges in Maharashtra. It is popularly known as MGM Physiotherapy College Aurangabad and it was established in the year 2006. This College is affiliated with Maharashtra University of Health Sciences. Read More>>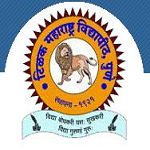 Lokmanya Medical College of Physiotherapy Pune (LMCP Pune) is one of the reputed Physiotherapy Colleges in Maharashtra. It is established in the year 2016-17. The college is popularly known as Lokmanya Medical College of Physiotherapy Pune. It is affiliated to the Maharashtra University of Health Sciences (MUHS), Nashik. Read More>>