Amity University Gurgaon Placement: Getting campus placement is one of the most critical aspects expected from a good college. We all love to prefer Government Institution to a private one because somehow it guarantees a good future. Everyone looks for campus placement records as one of the critical parameters in selecting a college. In this regard, Amity University has a slight advantage over other private Universities in India. Amity Group feels extremely privileged to have been able to provide manpower resources to drive the country's growth engine. The group has placed over 65% to 100% of students in various companies. This article will discuss Amity University Placement and the different parameters that make Amity one of the Top places to go for higher studies.
To become a Centre of Excellence comparable to the Ivy League standards; helping define aspirations and possibilities for the long term, and producing 'life and career ready' professionals with leadership quality who are ready to challenge and be challenged (in the areas of technology, engineering, management, law, media, innovation and entrepreneurship).
Why Choose Amity University
Grooming leaders who are not only thorough professionals but also good human beings with values at amity in India and global.
Amity Gurgaon Placement
Amity University Gurgaon Placement Institute is famous for its out of box placement assistance and global exposure. Every year some the reputed companies visit the campus to select the students for their company. In management and technical courses, all eligible students are given numerous placement opportunities to get placed almost a year before completing the course. Besides, these industry-specific Career Advisory Boards consisting of leading members of the Corporate World guide you on creating a clear career plan, a list of appropriate employers, setting realistic career goals and a planned timetable for professional development for your future. At Amity, a dedicated Corporate Resource Centre ensures placement for our students. This is further strengthened with unconditional support from our alumni.
Subscribe to get Latest Update by entering your details below
Some of the top corporations where Amitians are working are: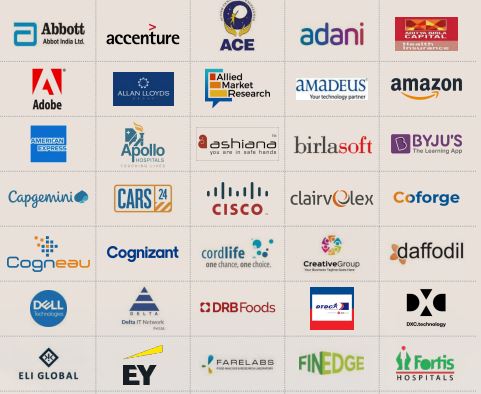 New organizations came for the first time in 2021
Representation Shows Sector Wise Placement of 347 Companies Which Visited In 2021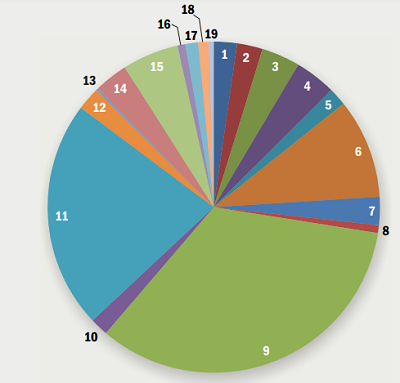 Package Offered
| | |
| --- | --- |
| Particulars | Statistics |
| The highest salary package offered | Rs 30 LPA |
| The average salary package offered | Rs 4.5 LPA |
Amity Gurgaon Important Link
Contact Details
Amity University Haryana
Address: Amity Education Valley
Gurugram (Manesar), Haryana 122 413 Haryana
Phone No: 088266 98200/1/2/3, 0124-2337016
Email: admissions@ggn.amity.edu
Official Website: https://www.amity.edu/

Frequently Asked Questions (FAQ)
Is Amity University good for placement?
Amity University constitutes of great placement cell. In the previous year, about 80% of students in our course got internships. Almost 90% of the students got placed in college. Major recruiting companies are Amazon, Google, Tata Motors, etc.

Is Amity University Gurgaon good?
Unlike Amity Noida, Amity Gurgaon is located in a remote area. It has a well-established campus with ample security and greenery.
Which Amity is best?
One of the finest campuses at amity university is only Amity Noida. As it required better quality of study and have very good placement record.
Where is the main branch of Amity University?
Amity University, Noida, in Uttar Pradesh.
Who is the owner of Amity?
Ashok Chauhan is an Indian industrialist and president of the Amity Education Group. He is also the founder of the Ritnand Balved Education Foundation.