Every Indian medical student dream to study MBBS in world-famous destinations, full of culture, light and life. Are you among those aspirants and looking for an ideal destination in affordable fees? Then welcome to the land of Indigenous Malay, Malaysia. MBBS In Malaysia is always considered as the best option among Indian medical students and becoming a booming trend nowadays. With quality education and accreditation from worlds' major organisations, like WHO, MCI and UNESCO, Malaysia MBBS Colleges are becoming an epitome of true education.
When comes to quality medicinal education, Malaysia MBBS Colleges always stays on top of their game. This article will help you to stay ahead of your game, and help you score a seat in best medical colleges in Malaysia and will guide you through all the important points related to MBBS In Malaysia 2020. Stay tuned for more and happy reading.     
👉 Download Hand Written Notes for the NEET Examination Click Here
Introduction
Malaysia is a beautiful country in Southeast Asia, lying just north of the Equator. Every region of this nation has its own characteristic, making it the perfect destination be it living, studying or travelling. The country has 2 official languages, Malay and Malaysian. Malaysia is proud to be a multi-racial country living together peacefully.
Useful Resources
Here we have mentioned some Useful Resources of NEET that will help you defiantly to crack this exam.
MBBS in Malaysia Fact Check
Malaysia higher medical education has gained a remarkable reputation in the world stage due to high educational standards with advanced and sophisticated teaching methods and scientific approaches. Apart from this the reason Malaysia is a preferred destination for medical studies is their easy admission procedure.
Here are some of the facts that need to be kept in check about the safety measures in Malaysia for Indian Students.
Things to Follow
Never forget to carry a copy of your enrolment credentials, student visa, passport and registration papers with you while visiting out of the campus.
Be on guard and don't walk around unnecessarily. Always avoid undesirable attention and bad neighbourhoods of the city. 
MBBS in Malaysia Eligibility Condition
Malaysia has become one of the top preferred destinations for Indian and international students to pursue their Medical Degree Courses. If you too want to study MBBS in Malaysia, check the eligibility below.
Sample Papers
Admission Procedure MBBS in Malaysia
The Admission procedure for studying MBBS in Malaysia is very simple, basic and direct. Students are advised to read the mentioned points to avoid any kind of rejection.
Fill the application form of the desired institute with all the right points of interest.
Once you receive an offer letter. Save it for future use.
Pay the University / College enrollment expense.
After paying the MBBS fees for your desired Malaysia MBBS College, apply for the Visa.
Get Visa for studying MBBS in Malaysia.
Now you are all set to book a flight to Malaysia. All the Best..!!
Documents Required
Before taking admission in Medical Colleges in Malaysia, do not forget to carry all these related documents with you.
Passport (Minimum 18 months validity).
Class 10th Passing Certificate & Mark sheet.
Class 12th Passing Certificate & Mark sheet.
Birth Certificate.
10 passport size Photographs
Official Invitation letter from the Medical University of Malaysia.
Authorization of all documents from the Ministry of External Affairs, New Delhi.
Legalization of all documents from the Malaysian Embassy.
Visa fees.
Bank receipt of University 1st-year Tuition fee.
HIV test documents.
MBBS Syllabus in Malaysia
Before going to Malaysia for Medical Studies do not forget to compare the MBBS Syllabus of some of the Top-ranked, MCI-approved medical universities in Malaysia. The structure and the pattern of MBBS in Malaysia are as follow:
Recognition of Malaysia Medical College
Checking the affiliation, recognition and other affiliating parameters are among the most important factors that decide a good and best medical college. Malaysia MBBS Colleges are affiliated with these authorities.
Ministry of Education, Malaysia.
MCI (Medical Council of India)
WHO (World Health Organization)
ECFMG (Educational Commission for Foreign Medical Graduates)
WFME (World Federation for Medical Education)
FAIMER (The Foundation for Advancement of International Medical Education and Research)
Top MBBS Colleges in Malaysia
Below-mentioned is the updated list 2020-21 of all Medical or MBBS Colleges in Malaysia officially made by the Medical Council of India. To know the detailed info about Fees Structure, Course offered, Admission Procedure, Placement Stats, Cut-off, Facilities available and complete college review, click the college link or Read more link, it will provide the list of best medical colleges.
Asian Institute of Medicine Science and Technology Malaysia was founded in the year 2001. It is one of the most recognized universities to pursue MBBS in Malaysia and is situated in the city of Kedah. 
Asia Metropolitan University
Asia Metropolitan University (AMU) is a private university in Malaysia which was established in the year 2000. AMU offers a wide range of courses at foundation, diploma, degree and postgraduate levels. The university is proudly recognised for its Nursing, Medicine and Health Sciences programmes.
Cyberjaya University College of Medical Sciences
University of Cyberjaya (UoC) (Previously known as Cyberjaya University College of Medical Sciences) is a registered and accredited private university with a focus on healthcare programmes. The university has been operating since its establishment in 2005 and offers over 20 diploma degree and postgraduate programmes in the fields of medicine, pharmacy psychology, occupational safety & health, homoeopathy,  physiotherapy biomedical engineering technology, paramedical sciences.
International Medical University, Malaysia
The International Medical University (IMU) is a private, English language, health sciences university in Kuala Lumpur, and is Malaysia's one of the leading private medical and healthcare university. It was established in the year 1992 and is well-active in research and teaching within medicine and healthcare research with a strong international orientation.
Jeffrey Cheah School of Medicine and Health Sciences, Monash University
Jeffrey Cheah School of Medicine and Health Sciences (JCSMHS), is named after Tan Sri Dato' Seri Dr Jeffrey Cheah, AO, and was established in the year 2005. The first two groups of its Bachelor of Medicine and Bachelor of Surgery (MBBS) students were placed in Victoria, Australia from 2005 to 2006. In February 2007, JCSMHS commenced taking in students in the first year. JCSMHS was fully operational by 2009 with five groups of students from Years One to Five enrolled into the MBBS program in Malaysia.
Lincoln University College, Malaysia
Located in Petaling Jaya, Malaysia, Lincoln University College (LUC) was established in the year 2002. It was primarily known as Lincoln College but in the year 2011 upgraded as Lincoln University College. Lincoln University College is one of the premier private institutions of higher education approved by the Ministry of Higher Education and Malaysian Qualifications Agency. LUC is also honoured with 5-star ranking by the Ministry of Higher Education, Malaysia in the year 2017. It is also placed among the top 9 Malaysian universities according to the Times Higher Education University Impact Rankings 2019. 
Mahsa University, Malaysia
Mahsa University is a private medical university situated in Petaling Jaya, Malaysia. It was founded in Pusat Bandar Damansara in the year 2005 as a college and was promoted to university status in 2009. Health courses are offered in conjunction with Northumbria University.
Management & Science University, Shah Alam Campus
Management & Science University is a private university in Malaysia located in Shah Alam, Selangor. The university was founded in 2001 as University College of Technology & Management Malaysia before officially became a full-fledged university in October 2007 as Management & Science University.
Newcastle University Medicine Malaysia
Newcastle University Medical School is the medical school at Newcastle University in England. It was established in 1834 in the city of Newcastle upon Tyne and served as the College of Medicine in connection with Durham University from 1851 to 1937 when it joined Armstrong College, to form King's College, Durham. In 1963 King's College became the University of Newcastle upon Tyne. The university now uses the name "Newcastle University".
Perdana University, Malaysia
Perdana University, also known as PU, is an emerging Malaysian private university located in Serdang, Malaysia. It is focused on health science programmes at the foundation, undergraduate and postgraduate levels. Perdana University was officially incorporated in 2011.
Quest International University, Perak
Quest International University Perak (QIUP) is a private and research institution that was first established under the Higher Educational Institutions Act 555 and is currently under the ownership of Global Integrated Training Associates Sdn Bhd. It is located in Ipoh, Perak which is also recognised as one of the top 10 must-visit places in Asia by Lonely Planet.
SEGI University, Malaysia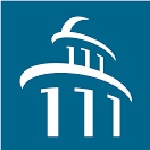 SEGi University & Colleges is a private tertiary institution for accounting, engineering, business etc., in Kota Damansara, Selangor. SEGI is one of the largest private higher education providers in Malaysia.
Taylors University, Malaysia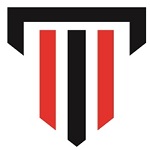 Taylor's University is a private university in Subang Jaya, Selangor, Malaysia. It is often regarded as Malaysia's top private university based on the Quacquarelli Symonds Rankings. It was founded in 1969 as a college, was awarded university college status in 2006, and university status in 2010.
University Sains Malaysia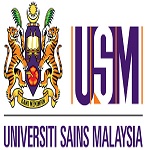 Universiti Sains Malaysia is a well-known university in Malaysia. Founded on 1 June 1969 as a statutory body with its own constitution, it is among the oldest institutes of higher learning in Northern Malaysia.
University of Malaya, Kuala Lumpur
The University of Malaya is a public research university located in Kuala Lumpur, Malaysia. It is one of the top 60 universities in the world. It is also the oldest university in Malaysia and is the highest-ranking Malaysian institution of higher education according to two international ranking agencies.
MBBS in Malaysia Fees Structure 2020-21
The country is known for its medical programs. Indian students can gain the advantage of studying medical programs in Malaysia. As the class size is small you can easily clear your doubts and increase your knowledge of the subject. The classrooms are practically oriented which increases the interests of the students in the subject. Courses offered here ranges from general medicine to specialized medical courses and other medical-related courses like Pharmacy, Nursing etc. The MBBS fees structure of any of the medical institute in Malaysia is less than various Indian private Medical Colleges. Let's have a look at MBBS fee structure of some of the best Medical Universities of Malaysia.
Disclaimer: The above-mentioned fees structure is approximate in nature and may be scheduled to change.
Pros & Cons
Do you know Education in Malaysia is overseen by the Ministry of Education? The Country has 43 universities, 31 private university colleges, 9 foreign university branch campuses and 414 private colleges. There are a lot of advantages to studying in Malaysia, here are just a few:
Advantages of studying in Malaysia
The MBBS degree is recognized by the WHO and UNESCO and is accepted across the world.
The Indian students seeking admission are admitted in those institutions which are recognized by this medical council of India for screening test conducted by MCI.
Wide range of possibilities and broad exposure to clinical practise due to highly equipped multi-profile hospitals.
Students studying in Malaysia get the opportunity to complete their internship program from the world-class medical college and hospitals of the world.
Tuition fee is quite low and affordable.
Hostel accommodations are comfortable and up to the mark for a student's comfort.
MBBS colleges in Malaysia provide great academics, as well as sports.
The MBBS degree that students get from Malaysia medical colleges are globally renowned and hold great worth.
Disadvantages of studying in Malaysia
As Malaysian is the local language in Malaysia, therefore, students might feel the language as a barrier (outside the university campus).
One might have to put extra efforts at learning the Malaysian Language after the class hour.
The climate of the country is a little different. Therefore, it might be hard for students to adapt.
Those who wish to study and work together to cover their expenses may face difficulties. Because it requires a lot of self-study and concentration.
MBBS Abroad Destination for Indian Students
Frequently Asked Questions (FAQs)
Q.1: How much does it cost to study medicine in Malaysia?
Answer: The total estimated fees to pursue a Medicine Degree in Malaysia for 5 years can range from RM 250,000 to RM 650,000.
Q.2: How do I get eligibility from Medical Council of India?
Answer: If you have applied for the admission, you need to apply in prescribed format to MCI too. MCI on due appraisal at their end shall issue a necessary certificate as per its regulations.
Q.3: Can I practice in India upon my return? 
Answer: Yes, for practising in India, you have to register yourself with the Indian Medical Council of India as a medical practitioner by clearing an MCI Screening Test. Once you clear this test, you will be allowed to anywhere in India.
Q.4: What happens if I fail to clear the screening test of MCI?
Answer: If you have studied abroad there is no chance that you can't clear the screening test. However, for some students, it might be difficult to pass the test in the first attempt. Such students can take this test any number of times.
Q.5: Can a student get an education loan for a medical program in Malaysia?
Answer: YES. You can apply to various loan providing platform for education loan.
Q.6: Can a student do an internship from India after completing a medical program in Malaysia?
Answer: Yes, once you clear the MCI screening test directed by the Medical Council of India.
List of Top Colleges in India
Success Mantra:
👉🏻😊😊 Never let yourself down…
👉🏻 Keep working Hard✍️
👉🏻 Believe yourself 😇 🙌🙌
Don't worry, we are always with you for any admission related queries you can comment on the box mentioned below. Our top expert will serve with the best possible solution.
Best of Luck…!!! 👍👍👍