List of BSMS Colleges in India: Siddha medicine is a system of traditional medicine originating in ancient Tamilakam (Tamil Nadu) in South India and Sri Lanka. The Central Council of Indian Medicine (CCIM), a statutory body established in 1971 under AYUSH, monitors higher education in areas of Indian medicine, including Siddha medicine.
Ayush NEET 2023: Updates
Get Latest Ayush NEET UG & State Wise Ayush NEET UG Counselling News via Edufever News
To fight bioprospecting and unethical patents. Since a career in BSMS Surgery and affiliated streams are gaining popularity day by day, students are giving more attention to these courses. They want to get admitted into Top BSMS Colleges in India but don't know how to choose the best one. Hey, one good news for you you can read the complete BSMS Course Details in Hindi.
Top BSMS Colleges in India 2022
Here it is to be noted that admission into these Top BSMS Colleges in India is made through NEET or other state levels medical entrance examinations. Let us have a look. Before we discuss Siddha Medical Colleges in India, let us have a look at the Course Overview to get admission to these Colleges.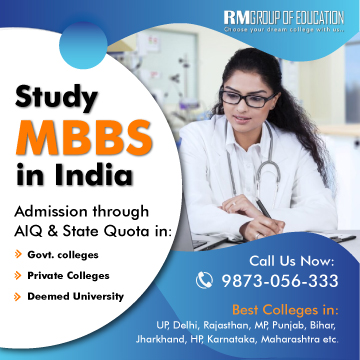 Course Overview
| | | |
| --- | --- | --- |
| Particular | Undergraduate | Postgraduate |
| Course Name | BSMS | MD/MS |
| Course Level | Graduate (UG) | Postgraduate |
| Duration | 5.5 Years (Including 1-year internship) | 3 Years |
| Stream | Medical Sciences | Specialization after BSMS |
| Examination Type | Yearly/Semester | Yearly System |
| Eligibility | 10+2 with P.C.B. as main subjects | BSMS from a recognized University |
| Average Starting Salary | INR 3-5 Lacs | INR 3-6 Lac |
List of BSMS Colleges in India (State-wise)
Here in this article, we are providing an updated list of State-wise BSMS Colleges in India. To view Top BSMS colleges in a particular state click on the link of that state & you can get detailed info about Fees Structure, Courses offered, Admission Procedure, Placement Stats, Cut-off, Facilities available and complete college review. Enjoy Reading..!!
Get Latest Updated Notice, Fee, Cutoff, & Seat (Ayush Courses) Subscribe Now!
Top Siddha Colleges in India (By Union Territories)
NEET 2022 Cutoff
Aspirants must obtain minimum qualifying marks in the NEET 2022 entrance examination to qualify for further admission.
Candidates who belong to SC/ ST/ OBC must obtain marks equivalent to at least the 40th percentile to be considered for AIQ and state counselling processes.
Aspirants in the UR category must score equivalent to at least the 50th percentile.
NEET UG Cutoff 2022 (Announced)
Ayush NEET Counselling 2022
1. Candidate Registration: Register at the official website.
2. Choice Filling and Locking (Round 1): You have to choose the courses and colleges of your preference and finally lock in the preferences in the online portal.
3. Seat Allotment Result (Round 1): The seat allotment will be published online on the basis of available vacancies and candidate's choices.
4. Reporting to college: Those who will be allotted a seat in the first round will be required to either reject the allotted seat or report to the allotted college and complete the admission formalities.
5. New Registration (Round 2): For candidates who couldn't register in the first round of counselling.
6. Fresh Choice Filling and Locking (Round 2): Similar to round 1 mentioned above.
7. Seat Allotment Result (Round 2): Similar to round 1 mentioned above.
8. Reporting to college (Round 2): Here it is to be noted that, those who will be allotted a seat in the second round of counselling (15% AIQ Quota) will not be permitted to vacate their seats as per the orders made by the Supreme court of India.
Mop-Up Round
The mop-up round will be through Offline mode.
The candidate has to be present personally for the counselling process; no one can
represent the candidate under any circumstances. Candidates without admit card/entry pass will not be allowed on premises.
A candidate who has not submitted original documents to the official website on the scheduled date before a mop-up round will not be eligible for the mop-up round.
Document Required
10th Certificate
12th Certificate
NEET UG Admit Card.
NEET UG Result/Scorecard.
Category Certificate (if applicable).
Nativity/Resident certificate
ID Proof (Aadhaar Card/Voter card etc.)
College/School leaving certificate
8 Passport size Photos
Birth Certificate
Caste Certificate
Important Link
Frequently Asked Questions (FAQs)
Is BSMS a doctor?
In India, a B.S.M.S. degree takes 5.5 years to complete, with 4.5 years of classroom study and ONE year of mandatory internship. Students who complete the programme are entitled to use the prefix "Dr." before their name and to be addressed as a Doctor.
Does Siddha have a scope?
No doubt, the career opportunities in Siddha are presently concentrated in the States of Tamil Nadu and Kerala, there is increased interest in this branch of medicine in other parts of India and outside India especially in Malaysia, Singapore, Sri Lanka, and even overseas, which is a promising development for opening 
Is Siddha older than Ayurveda?
Ayurveda is the original system of the Indian subcontinent including Tamil Nadu. Siddha is a linguistically and politically developed medical system around the 1920s.
How good is Siddha Medicine?
Generally, Siddha treatment is very effective for arthritis, joint diseases, skin diseases, Urinary Tract Infections (UTI), renal stones, liver problems, neurological disorders and hemiplegic conditions.
What is called Siddha?
Siddha is a term that is used widely in Indian religions and cultures. It means "one who is accomplished." It refers to perfected masters who have achieved a high degree of physical as well as spiritual perfection or enlightenment.