Which college will you opt for Medical studies, an AIIMS or a top Ranked Private Medical College? Obviously, 10 out of 10 people will choose AIIMS over anything. We all know that the admission in different top-level Government and Private Medical Colleges in India is made through NEET or other state levels medical entrance examination. So it's very important to score high on these Medical Entrance Examination.
But what if you are not able to clear the cutoff Score or have scored LOW MARKS IN NEET or AIIMS..? Does it mean a complete end of your Career? Well, the answer is no! These MCI Affiliated Top Medical Colleges in India can be a better place to be in rather than wasting your precious year. Read the comprehensive list of TOP MBBS COLLEGES IN INDIA officially announced by Medical Council of India before opting to go with one.
Get Latest Info. About this Story/Article, via SMS & Email.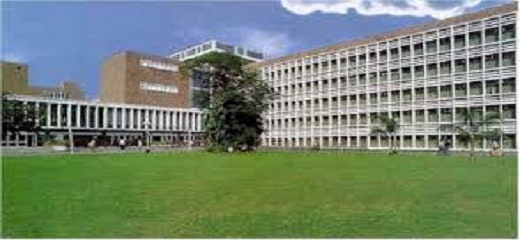 ---
MCI Affiliated Top MBBS Colleges in India 2019
---
Before we discuss Top MBBS Colleges in India, let us have a look at the eligibility criteria to get admission to these Medical Colleges.
Admission Process
Admission to these colleges is made on the basis of NEET Scorecard followed by registering at state level counselling. The entire process of counselling can be best explained by the below-mentioned flowchart.
Counselling Process (AIQ Quota).
Candidate applying for Medical Colleges in India must have to register themselves for the NEET counselling 2019. Counselling of NEET 2019 for All India Quota will be conducted in two rounds in online mode. The counselling will consist of these steps.
Candidate Registration: Register to the official website.
Choice Filling and Locking (Round 1): You have to choose the courses and colleges of your preference and finally lock-in the preferences in the online portal.
Seat Allotment Result (Round 1): The seat allotment will be published online on the basis of available vacancies and candidate's choices.
Reporting to college: Those who will be allotted a seat in the first round, will be required to either reject the allotted seat or report to the allotted college and complete the admission formalities.
New Registration (Round 2): For candidates who couldn't register in the first round of counselling.
Fresh Choice Filling and Locking (Round 2): Similar to round 1 mentioned above.
Seat Allotment Result (Round 2): Similar to round 1 mentioned above.
Reporting to college (Round 2): Here it is to be noted that, those who will be allotted a seat in the second round of counselling (15% AIQ Quota) will not be permitted to vacate their seats as per the orders made by the Supreme court of India.
Eligibility Criteria
In the new notification published in February 2019, the CBSE has rolled back the limitation of three attempts and the examination taken in 2019 will be treated as the first attempt irrespective of previous attempts.
Minimum Age: 17 years at the time of admission in MBBS/BDS Courses.
Maximum Age: There is no maximum age limit.
The candidate must have passed in the subjects of Physics, Chemistry, Biology/Biotechnology and English individually and must have obtained a minimum of 50% marks taken together in Physics, Chemistry and Biology/ Biotechnology at the qualifying examination. (reservation for SC/ST/OBC candidates according to the government norms)
---
Top Medical Colleges in India:
Edufever Ranking Framework 2019
---
Here is the updated list of all Medical Colleges in India officially made by the Medical Council of India. To know the detailed info about Fees Structure, Course offered, Admission Procedure, Placement Stats, Cut-off, Facilities available and complete college review, click the link. Enjoy Reading..!!
Top Medical Colleges in India (By States)
Top Medical Colleges in India 2019
Top MBBS Colleges in India (By Union Territories)
Scoring High in Entrance Exam like NEET will help you to choose some of the Best MBBS Colleges in India. Top Rankers may also avail various Scholarship offered by these colleges.
Read Also: 
Architecture (B.Arch/M.Arch) Colleges in India
For further admission related queries, you can comment on the box mentioned below. Our top expert will serve you with the best possible solution. You may also leave your comments in the comment box mentioned below.
Summary
Reviewer
Review Date
Reviewed Item
MCI Affiliated Medical Colleges in India: Edufever Ranking Framework 2019-20
Author Rating
Disclaimer: If you have found any inappropriate or wrong information/data on the site, inform us by emailing us at mail[@]edufever.com for rectification/deletion/updating of the same.