Which college will you opt for Medical studies, an AIIMS or a top Ranked Private Medical College? Obviously, 10 out of 10 people will choose AIIMS over anything. The College Brand is the important factor which matters the most while choosing a great college. We all know that the admission in different top-level Government and Private Medical Colleges in India is made through NEET or other state levels medical entrance examination. So it's very important to score high on these Medical Entrance Examination. But what if you are not able to clear the cutoff Score or have scored LOW MARKS IN NEET or AIIMS..? Does it mean a complete end of your Career? Well, the answer is no! These MCI Affiliated Top Medical Colleges in India can be a better place to be in rather than wasting your precious year. Read the comprehensive list of TOP MBBS COLLEGES IN INDIA officially announced by Medical Council of India before opting to go with one.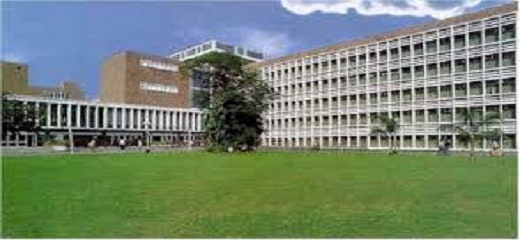 In today's competitive world, everyone is aiming big. Majority of students after passing 12th chooses to be either engineer or Doctor. They want to join AIIMS or other good colleges to do their Medical studies. There are near about 450+ authorised Medical Institutes in India which offers an undergraduate and postgraduate degree in Medical studies. Let us explore all the affiliated Medical Colleges in India by States and Union Territories.
---
MCI Affiliated Top MBBS Colleges in India 2018
---
Before we discuss Top MBBS Colleges in India, let us have a look at the eligibility criteria to get admission to these Medical Colleges.
Eligibility Criteria
In the new notification published in February 2017, the CBSE has rolled back the limitation of three attempts and the examination taken in 2017 will be treated as the first attempt irrespective of previous attempts.
Minimum Age: 17 years at the time of admission in MBBS/BDS Courses.
Maximum Age: There is no maximum age limit.
The candidate must have passed in the subjects of Physics, Chemistry, Biology/Biotechnology and English individually and must have obtained a minimum of 50% marks taken together in Physics, Chemistry and Biology/ Biotechnology at the qualifying examination. (reservation for SC/ST/OBC candidates according to the government norms).
Admission Procedure
Admission to all these MBBSCollegess in India will be made through NEET/AIIMS and other state levels medical entrance examination.
The Educational qualification for the medical examination will remain same for different examination. You can take the Eligibility criteria for NEET as a standard.
There will be a central counselling based on the one's score in the medical entrance examination. The college allotted and confirmed by the candidate will not be changed under any circumstances. Choose wisely.
---
Top Medical Colleges in India: Edufever Survey 2018
---
Here is the updated list of all Medical Colleges in India officially made by Medical Council of India. To know the detailed info about Fees Structure, Course offered, Admission Procedure, Placement Stats, Cut-off, Facilities available and complete college review, click the link. Enjoy Reading..!!
Top Medical Colleges in India (By States)
Top MBBS Colleges in India (By Union Territories)
Scoring High in Entrance Exam like NEET will help you to choose some of the Best MBBS Colleges in India. Top Rankers may also avail various Scholarship offered by these colleges.
For further admission related queries, you can comment on the box mentioned below. Our top expert will serve you with the best possible solution. You may also leave your comments in the comment box mentioned below.
Summary
Reviewer
Review Date
Reviewed Item
MCI Affiliated Medical Colleges in India: Edufever Survey 2018-19
Author Rating
Disclaimer: All the information (including colleges, universities, their respective courses etc.) on Edufever.com has been compiled from the Institution Authority, Respective Websites, Newspaper and other reliable sources available in the public domain. However, if you have found any inappropriate or wrong information/data on the site, inform us by emailing us at mail[@]edufever.com for rectification/deletion/updating of the same.