Thinking about completing your MBBS from a port city? Then what better place than the largest port of Southeast Asia. You got it right we are indeed talking about the diamond shape country Singapore. MBBS in Singapore is like quality education served at the best price. MBBS Colleges in Singapore are counted among the world's best medical universities.
When comes to the field of medical education, Singapore has always been on the top of its chart and has been able to maintain a position as a prime destination among Indian medical aspirants. So, are you intrigued? Want to know about the MBBS in Singapore Admission procedure? Then don't skip and read the whole article as we are going to talk about various aspects related to MBBS in Singapore 2020-21.
Useful Resources
Below we have mentioned the NEET Useful Resources that will help you defiantly to Benefit the Preparation of Courses.
Introduction
Singapore is an island city-state located at the Southern tip of the Malay Peninsula. It is a global financial centre with a tropical climate and multicultural population. Singapore is a global hub for education, entertainment, Finance, Healthcare, Human Capital, Innovation, Logistics, Manufacturing, Technology, Tourism, Trade, and Transport.
Summary
Population
5,638,700
Area
722.5 km2
(279.0 sq mi)
Capital City
Singapore (City-State)
Language

English
Malay
Chinese
Mandarian

Climate
Tropical Climate
Literacy Rate
97%
Time Zone
UTC+8 (Singapore Standard Time)
Currency
Singapore dollar (S$) (SGD)
Religion

33.2 % Buddhism
18.8 % Christianity
14.0 % Muslim
10.0 % Taoism and folk religion
5.0 % Hinduism
MBBS in Singapore 2020 Fact Check
Singapore higher medical education has gained a remarkable reputation in the world stage due to high educational standards with advanced and sophisticated teaching methods and scientific approaches. Apart from this, what makes Singapore a preferred destination for medical studies is the easy Admission Procedure and fast processing of paper works.
Some safety measures in Singapore for Indian Students are listed below.
Things to Follow
Always be aware of your surrounding. Don't wonder in the notorious areas of the city and avoid wrong crowds. Always keep your phone with you and keep the contact of authorities on speed dial.
Always carry a copy of your enrolment credentials, student visa, passport, and registration papers with you while leaving out of the campus.
Eligibility Condition
Singapore has been one of the top preferred destinations for international students to pursue their Medical Degree Courses. If you too are among those students then do not forget to check the eligibility criteria for Admission in Singapore MBBS Colleges below.
Age
Your age should be at least 17 years old on or before 31st December of the admission year.
Qualification
Admission Seekers should complete their Higher Secondary Education with a minimum 50% mark covering Physics, Chemistry and Biology stream.
Minimum Qualifying (%)
50%
Qualifying Entrance
NEET
(Some Medical College offers Direct entry to a valid NEET card Holder)
Medium of Teaching
English
Duration of Course

5 years Singaporeans
6 Years Singapore PRs and International Students

Admission Starts
August-September
Admission Procedure
The Admission procedure for Studying MBBS in Singapore is based on a round of counselling and academic progress. Students are advised to read the mentioned points to avoid any kind of rejection.
A personal statement (500 words)*
List of co-curricular activities
Official testimonial from your junior college or high school
Two referee reports (applicable only to shortlisted candidates. Instructions and login details will be provided to nominated referees to fill up an online questionnaire consisting of 6-8 questions.)
All shortlisted candidates then have to undergo 2 additional tests to be considered for admission:
Focused Skills Assessment (FSA) Test
Situational Judgement Test (SJT)
All shortlisted candidates then have to undergo 2 additional tests to be considered for admission:

Focused Skills Assessment Test (FSA)
Situational Judgement Test (SJT)
Documents Required
Before taking admission in admission in Medical college of Singapore please do not forget to carry all these related documents.
Passport (Minimum 18 months validity).
Class 10th Passing Certificate & Mark sheet.
Class 12th Passing Certificate & Mark sheet.
Birth Certificate.
10 passport size Photographs
Official Invitation letter from the Medical University of Singapore.
Authorization of all documents from the Ministry of External Affairs, New Delhi.
Legalization of all documents from the Singapore Embassy.
Visa fees.
Bank receipt of University 1st year Tuition fee (required for some Universities).
HIV test documents.
MBBS Syllabus in Singapore
Before going to Admission in Medical college in Singapore please compare the MBBS Syllabus of some of the Top-ranked, MCI-approved medical universities in Singapore. The structure and the pattern of MBBS in Singapore are as follow:
Phase I (Year 1)
Introduction to Health & Disease
Musculoskeletal System
Blood, Respiratory & Cardiovascular Systems
Renal, Fluid & Electrolyte Systems
Gastrointestinal, Nutrition & Metabolism Systems
Endocrine & Reproduction Systems
Neuroscience with Head & Neck
Phase II (Year 2)
Genetics and Genomics
Cancer Biology
Immunology
Clinical Microbiology & Infection
Principles of Pharmacology and Systemic Pharmacology
Principles of Pathology and Systemic Pathology
Neuroscience & Musculoskeletal
Foundations in Geriatric Medicine
Clinical Skills Foundation Programme
Phase III (Year 3)
Family Medicine
Medicine
Orthopaedic Surgery
Paediatrics
Surgery
Electives
Phase IV (Year 4)
Acute Care comprising Anaesthesia and Emergency Medicine
Obstetrics and Gynaecology
Psychological Medicine
Forensic Medicine
Ophthalmology
Otolaryngology
Community Health Posting
Electives
Phase V (Year 5)
Medicine Student Internship Programme
Surgery Student Internship Programme
Paediatrics Student Internship Programme
Geriatric Medicine Student Internship Programme
Orthopaedic Surgery Student Internship Programm
Dermatology
Infectious Diseases
Clinical Skills and Life Support Training
Electives
Top MBBS Colleges in Singapore
Here is the updated list (2020-21) of all Medical or MBBS Colleges in Singapore officially made by the Medical Council of India. To know the detailed info about Fees Structure, Course offered, Admission Procedure, Placement Stats, Cut-off, Facilities available and complete college review, click the college link or Read more link, it will provide the list of best medical colleges.
National University of Singapore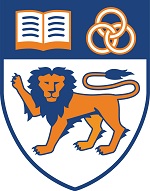 Courses Offered: MBBS (6 Years)
Average Fee: NA
Official Website:http://www.nus.edu.sg/
Admission Process: click here.
College Profile: Click Here
Pros & Cons
Do you know Singapore has some of the highest-ranking universities in the world including the University of Singapore? It is known to be a country with strict laws. However, you can guarantee yourself that these laws helped create a safe space for locals and foreigners. There are a lot of advantages to studying in Singapore, here are just a few:
Advantages of studying in Singapore
The Indian students seeking admission are admitted in those institutions which are recognized by this medical council of India for screening test conducted by MCI.
Wide range of possibilities and broad exposure to clinical practise due to highly equipped multi-profile hospitals.
Colleges in Singapore don't ask for any kind of donation at the time of admission.
Tuition fee is quite low and affordable.
Medical college in Singapore are acknowledged by elite bodies like WHO and MCI.
Cost of living for students is quite low too.
Singapore MBBS courses follow the mode of the English language as it is one of the most spoken languages in the world.
Hostel accommodations are comfortable and up to the mark for a student's comfort.
MBBS colleges in Singapore provide great academics, as well as sports.
The MBBS degree that students get from Singapore medical colleges are globally renowned and hold great worth.
Students become eligible for working in government hospitals after completing their MBBS course.
Government hospitals in Singapore offer practical training to medical students.
Disadvantages of studying in Singapore
Those who wish to study and work together to cover their expenses may face difficulties. Because it requires a lot of self-study and concentration.
Frequently Asked Questions (FAQs)
Q1: How is admission to the Medicine undergraduate degree programme conducted?
Ans: Applicants will be shortlisted for the Focused Skills Assessment (FSA) and Situational Judgement Test (SJT) based on their A-level, diploma or high school results. Admission to NUS Medicine is based on the candidate's performance in the FSA and SJT.
Q.2: What is the Focused Skills Assessment (FSA)?
Ans: This is a series of stations, each examining a specific characteristic of the candidate. The station can be a mini-interview or performance of a focused task. Each station is standardised. Examiners at each station are faculty members, doctors, allied health professionals, and medical alumni. All examiners are carefully selected and trained before the selection exercise. The assessment will be conducted for over 60 minutes.
Q.3: What is a Situational Judgement Test (SJT)?
Ans: The SJT is a 60-minute pen-and-paper MCQ test designed to assess judgement in medicine-relevant situations. All students who have been shortlisted for NUS Medicine must sit for the SJT.
Q.4: MBBS in Singapore, Is it a good choice?
Ans: Of course, it is a smart idea to pursue medical studies from Singapore. All you have to do is take care of these critical things:
1. Do plan for MCI screening test from the first year of your medical studies.
2. Do not get spoiled by the lifestyle and night culture of the country. As it will take a lot 3. of efforts to clear the MCI Screening Test, once you come back to India.
Q.5: When does the academic year start at Singapore Medical College?
Ans: The academic year in all Singapore medical university starts from August to September.
Q.6: Is student visa a mandatory in Singapore?
Ans: YES, without a student visa, you can't take admission in MBBS colleges of Singapore.
Q.7: Can a student get an education loan for a medical program in Singapore?
Ans: YES. You can apply to various loan providing platform for education loan.
Q.8: How many times can medical student appear in the MCI screening test?
Ans: MCI doesn't have any restrictions on the number of times a student can take the test.
Q.9: Can a student do an internship from India after completing a medical program in Singapore?
Ans: Yes, once you clear the MCI screening test directed by the Medical Council of India.
Q.10: Is the Singapore Medical Course acceptable in other countries?
Ans: Yes. The Singapore medical colleges are authorized by WHO and MCI.
Success Mantra:
👉🏻Never let yourself down😊😊
👉🏻Keep working Hard✍️
👉🏻Believe yourself 😇 🙌🙌
For further admission related queries, you can comment on the box mentioned below. Our top expert will serve you with the best possible solution.
Best of Luck…!!! 👍👍👍
Disclaimer: If you have found any inappropriate or wrong information/data on the site, inform us by emailing at mail[@]edufever.com for rectification/deletion/updating of the same.
Do You Have Any Questions?? Ask Here for Quick Answer, Note: Write question with complete details for better answers