St Tereza Medical University Armenia is one of the most recognised medical university in Armenia. The university is popularly known as STMU Armenia and was founded in the year of 1992 by L.L. Hambardzumyan. The university is one of the popular destinations to pursue MBBS in Armenia.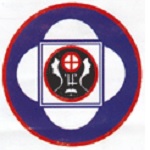 ST Tereza Medical University Armenia is approved by the World Health Organization (WHO) and is the First University to provide 5 Years Medical Doctors program in the Republic of Armenia.
Foreign students can take admission in St. Theresa Medical University, Yerevan, Armenia through authorized admission representatives in their country. The language of instruction for all foreign students studying at St. Theresa Medical University is English.
---
ST Tereza Medical University Armenia
---
The University consists of 19 faculties that train well-educated specialists for most sectors of the Armenia national economy.
College Review
| | |
| --- | --- |
| Name of Institute | ST Tereza Medical University Armenia |
| Year of Establishment | 1992 |
| Location | Yerevan, Armenia |
| Language of Teaching | English |
| No. Of Faculties | 145 |
| Affiliated | N/A |
| Approved | Medical Council of India (MCI) |
| Courses offered | MBBS |
| Academic Session Start | 1st September 2020 |
| Global/World Ranking | 12928 |
| Official Website | http://www.stmuam.net/ |
| Category | Medical Colleges in Armenia |
Affiliation, Recognition and Achievement
Approved by: MCI, WHO
Aid Status: Public
Student Support
Anti Ragging
Counselling Services
Healthcare Services
Hostel
Query
Report
Local Language Learning Classes
MCI Screening Test Help Centre
Technical Issues
Facilities
Medical
Library
Auditorium
Hostel
Computer labs
Sports
Cafeteria
Laboratory
Hospital
Courses Offered
The ST Tereza Medical University Armenia offers quality medical programs under the supervision of highly qualified faculty and state of the art infrastructure. The College is famous for its medical programs (MBBS).
| | | |
| --- | --- | --- |
| Course | Intake | Duration |
| MBBS | NA | 5 Years (English Medium) |
Faculty & Staff
The University consists of 145 faculties & institutes that train well-educated specialists for most sectors of the Armenia national economy. The college provides a good ratio of well trained and highly educated faculty members equipped with all the modern technology. It also provides sufficient numbers of non-technical staffs to provide an ambience of self-learning to the students. The college is committed to uplift the health care education and output delivery system for the people of the country.
Admission Procedure
The Admission procedure for ST Tereza Medical University Armenia is based on a round of counselling and academic progress. Students are advised to read the mentioned points to avoid any kind of rejection.
Fill the Application form of the desired institute with all the right points of interest.
You will get an offer letter. Save it for future use.
Pay the University / College enrollment expense.
After paying the MBBS fees for your desired medical college, apply for the Visa.
Get Visa for studying MBBS in Armenia.
Now you are all set to book a flight to Armenia. All the Best..!!
Eligibility Condition
Armenia has been one of the top preferred destinations for international students to pursue their Medical Degree Courses. If you too want to study MBBS in ST Tereza Medical University Armenia, check the eligibility below.
Age
Your age should be at least 17 years old on or before 31st December of the admission year.
Qualification
Admission Seekers should complete their Higher Secondary Education with a minimum 50% mark covering Physics, Chemistry and Biology stream.
Minimum Qualifying  (%)
50%
Qualifying Entrance
NEET  
(Some Medical College offers Direct entry to a valid NEET Card Holder)
Medium of Teaching
English
Duration of Course
6 Years (English Medium)
Admission Starts 
August-September
Documents Required
Before taking admission in ST Tereza Medical University Armenia, please do not forget to carry all these related documents.
Passport (Minimum 18 months validity).
10th Certificate & Mark sheet.
12th Certificate & Mark sheet.
Birth Certificate.
10 passport size Photographs
Official Invitation letter from the Medical University of Armenia.
Authorization of all documents from the Ministry of External Affairs, New Delhi.
Legalization of all documents from the Armenia Embassy.
Visa fees.
Bank receipt of University 1st year Tuition fee (required for some Universities).
HIV test documents.
MBBS Syllabus in Armenia
Before going to apply for STMU Armenia, please compare the MBBS Syllabus of some of the Top-ranked, MCI-approved medical universities in Armenia. The structure and the pattern of MBBS in Armenia are as follow:
Year
Semester
Syllabus
1st
1st Semester:
Anatomy
2nd Semester:
Anatomy and Histology
2nd
3rd  Semester:
Histology, Anatomy, Bio-Chemistry, and Physiology
4th  Semester:
Bio-Chemistry, Physiology, and Micro-Biology
3rd
5th Semester:
Pathology, Micro-Biology, Pharmacology, and Path physiology
6th  Semester:
Path physiology, Pathology, and Pharmacology
4th – 5th
7th – 12th Semester:
Clinical Subjects and Clinical Postings
Oncology, Internal Medicine, Neurology, Psychology, Pediatrics, General Surgery, Gynecology, ENT, Emergency Medicine, and Cardiology are some of the subjects taught during fourth to the sixth year of MBBS in Armenia.
Fee Structure
The fees structure of the STMU Armenia for the MBBS course is mentioned below.
Fees Structure
Total Fees 1st Year in USD
Fees 2nd to 6th Per Year
Total Fees in USD
Amount in USD
5450 USD
3700 USD
12000 USD
Hostel & Food Charges
Hostel Charges
1000 USD Per Year
Food Charges
150 USD Per Month
Ranking and Reputation
| | |
| --- | --- |
| Name of Institute | ST Tereza Medical University Armenia |
| Global Ranking | N/A |
| Reputation | Good |
| Education | 4.1/5 |
| Faculty | Good |
| Infrastructure | Excellent |
It is one of the premier Medical Colleges in Armenia.
We would like to give 3.9 out of 5 stars on Edufever's Best MBBS college in Armenia.
Contact Details
ST Tereza Medical University Armenia
Address: 4a Mashtots Avenue, Yerevan, Armenia
Contact No: +374 55 125 399
Email: info@stmu.am
Official Website: https://www.stmu.am/
About Armenia
Armenia is a nation, and former Soviet republic, in the mountainous Caucasus region between Asia and Europe. It is a country in the South Caucasus region of Eurasia. Located in Western Asia on the Armenian Highlands, it is bordered by Turkey to the west, Georgia to the north, the de facto independent Republic of Artsakh and Azerbaijan to the east, and Iran and Azerbaijan's exclave of Nakhchivan to the south.
Population
2,924,816
Area
29,743 km2
Capital City
Yerevan
Language
Armenian
Climate
Sunny country
Literacy Rate
99.8 %
Time Zone

UTC+4

 (AMT)
Currency
Dram (֏) (AMD)
Religion
Christianity
MBBS in Armenia 2020 Fact Check;
The country has gained a remarkable reputation in the world stage due to high educational standards with advance and sophisticated teaching methods and scientific approaches. Apart from this, what makes Armenia a preferred destination for medical studies is the easy admission procedure which involves fast processing of paper works and no entrance test. Here are some of the fact about the safety measures of Armenia for Indian Students.
Things to Follow
Always be aware of your surrounding. Don't wonder in the notorious areas of the city and avoid wrong crowds. Always keep your phone with you and keep the contact of authorities on speed dial.
Always carry a copy of your enrolment credentials, student visa, passport, and registration papers with you while leaving out of the campus.
Pros & Cons:
Do you know according to a recent study, Armenia has one of the most educated population in the world, outperforming Canada, Japan, Israel and the USA? There are a lot of advantages to studying in Armenia, here are just a few:
Advantages of studying in Armenia
No capitalization fee.
The Indian students seeking admission are admitted in those institutions which are recognized by this medical council of India for screening test conducted by MCI.
Wide range of possibilities and broad exposure to clinical practise due to highly equipped multi-profile hospitals.
Colleges in Armenia don't ask for any kind of donation at the time of admission.
Tuition fee is quite low and affordable.
Medical colleges in Armenia are acknowledged by elite bodies like WHO and MCI.
Cost of living for students is quite low too.
Armenia's MBBS courses follow the mode of the English language as it is one of the most spoken languages in the world.
Hostel accommodations are comfortable and up to the mark for a student's comfort.
MBBS colleges in Armenia provide great academics, as well as sports.
The MBBS degree that students get from Armenia medical colleges are globally renowned and hold great worth.
Students become eligible for working in government hospitals after completing their MBBS course.
Disadvantages of studying in Armenia
As Armenian is the local language in Armenia, therefore, students might feel the language as a barrier (outside the university campus).
One might have to put extra efforts at learning the Armenian Language after the class hour.
Those who wish to study and work together to cover their expenses may face difficulties. Because it requires a lot of self-study and concentration.
Frequently Asked Questions (FAQs)
Q1. MBBS in Armenia, Is it a good choice?
Ans. Of course, it is a smart idea to pursue medical studies from Armenia. All you have to do is take care of these critical things:
Do plan for MCI screening test from the first year of your medical studies.
Do not get spoiled by the lifestyle and night culture of the country. As it will take a lot of efforts to clear the MCI Screening Test, once you come back to India.
Q2. When does the academic year start in Armenia Medical College?
Ans. The academic year in all Armenia medical university starts from 1st September.
Q3. Is student visa a mandatory in Armenia?
Ans. YES, without a student visa, you can't take admission in MBBS colleges of Armenia.
Q4. Can a student get an education loan for a medical program in Armenia?
Ans.YES. You can apply to various loan providing platform for education loan.
Q5. How many times can medical student appear in the MCI screening test?
Ans. MCI doesn't have any restrictions on the number of times a student can take the test.
Q7. Can a student do an internship from India after completing a medical program in Armenia?
Ans. Yes, once you clear the MCI screening test directed by the Medical Council of India.
Q9. Is the Armenia Medical Course acceptable in other countries?
Ans. Yes. The Armenia medical colleges are authorized by WHO and UNESCO.
Read Also:
1. MBBS in Ukraine? Good, Bad or a Wise Decision!
2. Want to Do MBBS from Russia? Read the full Inside Story here!
For further admission related queries, you can comment on the box mentioned below. Our top expert will serve you with the best possible solution. You may also leave your comments in the comment box mentioned below.
List of Top Colleges in India
Best of luck..!!!
Disclaimer: If you have found any inappropriate or wrong information/data on the site, inform us by emailing at mail[@]edufever.com for rectification/deletion/updating of the same.
Do You Have Any Questions?? Ask Here for Quick Answer, Note: Write question with complete details for better answers