Singhania University was established by the Government of Rajasthan, under Ordinance 6 of 2007. The university is popularly known as SU Jhunjhunu. It is a UGC recognized private university as per Sec. 2f of the UGC Act 1956. It is in Pacheri Bari, Jhunjhunu in the northern Indian state of Rajasthan.
In the article, We are going to share all the essential details about SU Jhunjhunu like Facilities, Courses, Admission Guidance, Fee Structure, How to Apply, Eligibility, Cutoff, Result, Counselling, Contact Details etc.
Subscribe to get Latest Update by entering your details below
Important Links
Singhania University Jhunjhunu
College Summary
Before we go to complete college review, let us have a look at the major details of Singhania University Jhunjhunu.
Affiliation, Recognition, and Achievement
Approved by: UGC
Aid Status: Private
Environment: Ragging-free
Facilities
Library
Auditorium
Hostel
Cafeteria
Laboratory
Hospital / Medical Facilities
Courses Offered
SU Jhunjhunu offers these quality programs under the supervision of highly qualified faculty and state of the art infrastructure.
| | |
| --- | --- |
| Graduation | Duration |
| BNYS | 4 Years |
Faculty & Staff
The college provides a good ratio of well trained and highly educated faculty members equipped with all the modern technology. It also provides sufficient numbers of non-technical staffs to provide an ambience of self-learning to the students. The college is committed to uplift the health care education and output delivery system for the people of the country.
Admission Process
Admission to various Programmes at SU Jhunjhunu is made on the basis of candidate's performance in NEET.
For Admission in UG, courses Candidate can apply to the college through their NEET UG Scorecard.
Admission Seekers must full fill all the required eligibility criteria made under the admission Guidelines.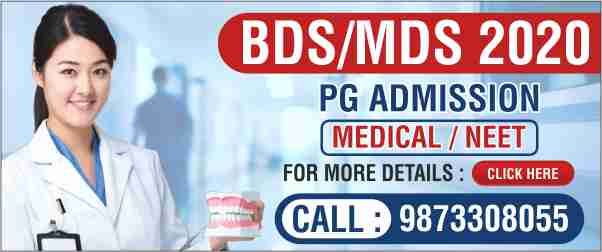 Age Criteria
Aspirants should have completed the minimum age of 17 years at the time of admission or will complete that age on or before 31st December of the year of his/her admission to the 1st year.
Eligibility Criteria
UG Courses
(10+2) or High School Senior Secondary exam by the Central Board of Secondary Education (CBSE) or any equivalent exam conducted by any State Board or Equivalent.
He/She should have secured a minimum of 50% Aggregate marks in PCB/Biotechcombined.
Fees Structure
The SU Jhunjhunu fee structure for various courses are affordable and are mentioned below.
| | |
| --- | --- |
| Courses | Fees (Per Year) |
| BNYS | 20,000/- |
Scholarship
The scholarships recognise merit and talent of students. Students may apply for the Scholarships at the beginning of the academic year. College may offer a scholarship to a deserving candidate under the following categories.
College / University Merit Scholarships.
Students belonging to the economically weaker sections may ask for fee concession (*depends on the college administrations).
Merit cum means based scholarships are also awarded by the college to deserving students.
Merit & National Scholarships for brilliant students under Central & State Govt.
Important Note: The amount of scholarship to be given or the decision of scholarship to be grant is solely under the consideration of college administration.
Candidates can get many such scholarships updates by the Edufever Scholarship website.
Cutoff
The College Cut-off is the minimum marks prescribed by the selection board for the admission of students. Merit list will be designed on these Cutoff scores. Aspirants who apply for the Institute needs to clear the Cutoff for various courses.
NEET 2020 Cutoff (Expected)
Aspirants are required to obtain minimum qualifying percentile marks in NEET 2020 entrance examination in order to qualify for further admission process.
Candidates who belong to SC/ ST/ OBC are required to obtain marks equivalent to at least 40thpercentile to be considered for AIQ and state counselling process.
Aspirants who belong to UR category are required to score equivalent to at least 50thpercentile
Candidates can check the for NEET 2020 expected cut off examination given below as per the previous year trends:
| | | |
| --- | --- | --- |
| Category | Minimum Qualifying Percentile | Cut-off Marks |
| Unreserved (UR) | 50th Percentile | 701-134 |
| Unreserved PH (UR-PH) | 45th Percentile | 133-120 |
| Scheduled Caste (SC) | 40th Percentile | 133-107 |
| Scheduled Tribe (ST) | 40th Percentile | 133-107 |
| Other Backward Classes (OBC) | 40th Percentile | 133-107 |
| SC-PH | 40th Percentile | 119-107 |
| ST-PH | 40th Percentile | 119-107 |
| OBC-PH | 40th Percentile | 119-107 |
NEET 2019 Qualifying Percentile
| | | |
| --- | --- | --- |
| Category | Qualifying Percentile | Cutoff scores |
| UR | 50th Percentile | 701-134 |
| OBC/SC/ST | 40th Percentile | 133-107 |
| UR-PH | 45th Percentile | 133-120 |
| OBC/SC/ST | 40th Percentile | 119-107 |
Note: To know more about the Cutoff Click Here.
Rajasthan Ayush NEET Counselling
A candidate can visit the official portal to get themselves registered for NEET AYUSH 2020 Rajasthan State Counselling. Before we speak the counselling procedure for Rajasthan Ayush NEET 2020.
Counselling Procedure
Candidate applying for BNYS Colleges in Rajasthan must have to register themselves for the Ayush NEET counselling 2020. Counselling of NEET 2020 for All India Quota will be conducted in two rounds in online mode. The counselling will consist of these steps.
1. Candidate Registration: Register to the official website.
2. Choice Filling and Locking (Round 1): You have to choose the courses and colleges of your preference and finally lock-in the preferences in the online portal.
3. Seat Allotment Result (Round 1): The seat allotment will be published online based on available vacancies and candidate's choices.
4. Reporting to college: Those who will be allotted a seat in the first round, will be required to either reject the allotted seat or report to the allotted college and complete the admission formalities.
5. New Registration (Round 2): For candidates who couldn't register in the first round of counselling.
6. Fresh Choice Filling and Locking (Round 2): Similar to round 1 mentioned above.
7. Seat Allotment Result (Round 2): Similar to round 1 mentioned above.
8. Reporting to college (Round 2): Here it is to be noted that, those who will be allotted a seat in the second round of counselling (15% AIQ Quota) will not be permitted to vacate their seats as per the orders made by the Supreme court of India.
Ranking and Reputation
| | |
| --- | --- |
| Name of Institute | Singhania University Jhunjhunu |
| Rating | 3.5/5 |
| Reputation | Good |
| Education | 3.5/5 |
| Faculty | Good |
| Infrastructure | Good |
Contact Details
Singhania University Jhunjhunu
Address: Pacheri Bari, Distt. Jhunjhunu, Rajasthan, India
Telephone No: +91-9982609200 | +91-9982609207
Email Id: fms@singhaniauniversity.ac.in
Official Website: https://singhaniauniversity.co.in/
Frequently Asked Questions (FAQ)
List of Top Colleges in India
👉🏻 Wash your Hands Often 🖐
👉🏻 Wear a Face Mask 😷
👉🏻 Avoid Contact with Sick People 🤒
👉🏻 Always Cover your Cough or Sneeze 🤧
Success Mantra:
👉🏻Never let yourself down😊😊
👉🏻Keep working Hard✍️
👉🏻Believe yourself 😇 🙌🙌
For further admission related queries, you can comment on the box mentioned below. Our top expert will serve you with the best possible solution.
Best of Luck…!!! 👍👍👍
Admission Notification 2021
Disclaimer:
Our Ad Policies are designed to promote a good experience for end-users. Edufever does not hold responsible for anything inappropriate or wrong information given by the advertiser.
UPES Dehradun 2021 Application Started Apply