BAMS Syllabus in India: Ayurveda is one of the ancient medical systems of the world. It traces its roots to the Vedic period. It not only provides a cure but also prevents the recurrence of diseases. According to Ayurvedic, there are only three kinds of dysfunctions or disorders in the human body Kapha, Pitta and Vata. These dysfunctions are commonly called the Dosha in Ayurvedic terminology. Kapha meant Phlegm (water and earth), Pitta meant Bile (fire & water) and Vata meant Wind (air and space). Ayurvedic says that a person gets ill when he gets out of the harmony of said three doshas. The demands for Ayurvedic doctors are nowadays heavy, and thus the scope for BAMS is vast. The main thing that differentiates Ayurveda from all other medical branches is the lack of side effects after treatment. People are inclined to make a career in ayurveda.
Ayush NEET 2023: Updates
Get Latest Ayush NEET UG & State Wise Ayush NEET UG Counselling News via Edufever News
V. Narayanaswamy, in his essay ORIGIN AND DEVELOPMENT OF AYURVEDA that "all primitive societies have had a collection of remedies for common illnesses, evolved through trial and error methods, accident or by inspiration. But such remedies were purely empirical and not based on any logical understanding of illness or medicines. As late as the 17th Century, Moliere referred to physicians as people "who poured medicines of which they know little into bodies of which they know less".
The Indian system of medicine, Ayurveda, evolved as a system with a rational and logical foundation. That its basic concepts were not re-examined in the light of the greater understanding of the human environment, that for centuries its methods of treatment underwent little change, and that there has been no addition to its literature for a long time are charges made against the systems by its critics". Through this article, one can gain some clarity about the BAMS syllabus.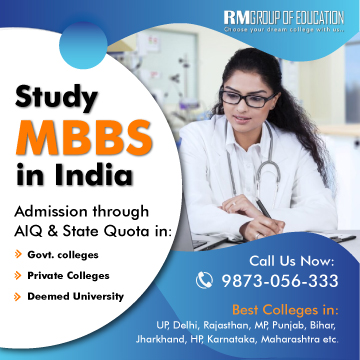 Quick Facts
Here's a short summary of the BAMS course. Let's have a look.
Get Latest Updated Notice, Fee, Cutoff, & Seat (Ayush Courses) Subscribe Now!
Particulars
Description
Full Form
Bachelor of Ayurvedic Medicine and Surgery (BAMS)
BAMS Course Duration
5.5 Years
Eligibility
10+2 with 50% marks
Average Fees
INR 22.37K
Average Salary
INR 3.1 LPA
BAMS Syllabus
Sharir Rachana, Padartha Vigyan, Swastha Vritta, Rasashastra, Sharir Kriya, Agadtantra, Charak Samhita, Roga and Vikriti Vigyan, Prasuti and Stri Roga, Kayachikitsa, Shalya Tantra, Kaumara Bhritya, Shalakya Tantra
Career Opportunities
Medical Representative, Product Manager, Pharmacist, Resident Medical Officer
Recruiting Companies
Patanjali Ayurved Limited
Dabur
The Himalaya Drug Company
Zandu Pharmaceuticals Works Limited
Surya Herbal Limited
What is BAMS?
BAMS stands for Bachelor of Ayurvedic Medicine and Surgery and is one of the medical degrees in Ayurveda courses. The course duration is five and a half years, with a mandatory one-year internship. BAMS integrates Ayurveda with the ideas of modern medicines, and pupils are taught a combination of both as part of the course curriculum.
Ayurveda is a traditional system of Indian medicine. Ayurvedic medicine is an example of a well-organized system of traditional health care, both preventive and curative, that is widely practised in parts of Asia.
Course Structure
The following is the course structure for the BAMS course:
| | |
| --- | --- |
| First Professional | 1.5 years |
| Second Professional | 1.5 years |
| Third Professional | 1.5 years |
| Internship | 1 year |
Syllabus of BAMS
The course of BAMS is divided into four professional years. The following is the syllabus of BAMS:
1st year syllabus
The following is the 1st professional year BAMS syllabus:
Padartha Vigyan and Ayurved Itihas (Philosophy and History of Ayurveda)
Sanskrit
Kriya Sharir (Physiology)
Rachana Sharir (Anatomy)
Maulik Siddhant Avum Astang Hridya (Basic Principles and Ashtang Hridaya- An ancient text of Ayurveda)
2nd year syllabus
The following is the 2nd professional year BAMS syllabus:
Dravyaguna Vighyan (Pharmacology & Materia Medica)
Agadtantra (Toxicology)
Rasashatra (Iatrochemistry)
Charak Samhita
3rd year syllabus
The following is the 3rd professional year BAMS syllabus:
Rog-Nidan
Swasthavritta
Prasuti Tantra Evum Stri Roga
Kaumarbhritya Parichaya
Charak Samhita
4 year syllabus
The following is the 4th professional year BAMS syllabus:
Kayachiktsa
Panchkarma
Shalya Tantra
Shalakya Tantra
Research Methodology and Medical Statistics
BAMS Syllabus in PDF
This section will provide you with BAMS Syllabus in PDF format. Candidates can also download the link below the given button.
Difference between BAMS and MBBS Syllabus
The following is the difference between BAMS and MBBS Syllabus:
| BAMS Syllabus | MBBS Syllabus |
| --- | --- |
| Anatomy | Anatomy + Shareera Rachana |
| Physiology | Physiology + Shareera kriya |
| Biochemistry | Pharmacology – Dravya Guns & Rasa shastra |
| Pharmacology | Community Med. + Swastha vritta |
| Community Med. | Forensics + Agada Tantra |
| Forensics | Pathology + Roga nidana & Vikrti vigyana |
| Microbiology | Gen Medicine + kaya chikitsa |
| Pathology | Paediatrics + kaumarabhrtya |
| General Medicine | ENT + shalakya |
| Paediatrics | Opthalmology + shalakya |
| ENT | Surgery + shalya |
| Ophthalmology | Gynecology & obstetrics + stree roga |
| Surgery | Sanskrit, Padartha vigyana, Ayurveda Itihasa |
| Gynaecology and obstetrics | Half Ashtanga Hrudaya, Complete Charaka Samhita, Panchakarma |
BAMS Course Specialisation
The following are the specialisation from which pupils can choose to their specialisation:
Sharir Rachana
Padartha Vigyan
Swastha Vritta
Rasashastra
Sharir Kriya
Agadtantra
Charak Samhita
Roga and Vikriti Vigyan
Prasuti and Stri Roga
Kayachikitsa
Shalya Tantra
Kaumara Bhritya
Shalakya Tantra
Books by other authors on Ayurveda
The following are the books by other authors that candidates can use as a reference for a better understanding of the concept:
Ayurvedic Medicine: The Principles of Traditional Practice by Sebastian Pole
Clinical Diagnosis in Ayurveda by Vaidya Vasant Patil
The Book of Ayurveda by Judith H. Morrison
Wild Remedies: How to Forage Healing Foods and Craft Your Own Herbal Medicine by Emily Han
Ayurveda and the Mind by Dr David Frawley
Ayurveda For Women by Robert Svoboda
Frequently Asked Questions (FAQs)
Which field is best for science students with Biology (PCB)?
What are some of the best career options for a Science student?  
Check out our list of the top 7 highest paying science careers for inspiration to guide your science career journey.
>Geoscientists
>Atmospheric Scientists
>Biochemists and biophysicists
>Medical Scientists
>Hydrologist
Is BAMS syllabus similar to MBBS?
MBBS, BAMS and BDS are the most widely studied medical courses. So, MBBS will give you knowledge in the medicine and surgery domain. In contrast, BAMS will give you knowledge of the traditional Indian system of Ayurveda, whereas BDS will give you knowledge in the dental domain.
Do BAMS allow for surgery?
BAMS graduates can perform abscess draining, minor OT procedures of suturing, haemorrhoids etc. However, they cannot proceed with other major surgeries.
Ayurveda BAMS 1st Year Syllabus?
The following is the BAMS 1st year syllabus:
>Philosophy and History of Ayurveda
>Sanskrit
>Physiology
>Anatomy
>Basic Principles and Ashtang Hridaya- An ancient text of Ayurveda
Read Also: