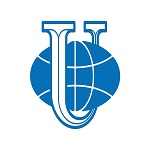 Russia Peoples Friendship University Russia was founded on February 5, 1960, by the decision of the USSR Government. The University was named after Patrice Lumumba – one of the symbols of the struggle of the peoples of Africa for independence. On February 5, 1992, by the decision of the Government of Russia, the University was renamed into the Peoples' Friendship University of Russia. The Peoples' Friendship University is one of the Best Medical Colleges in Russia. The University is also known as RUDN University Russia.
MCI approves the Russian Peoples Friendship University, and there are more than 250 medical practitioners currently returned from this university are working in various hospitals in India after passing their MCI Screening test or FMGE exam Conducted by NBE (National Board of Examination.
Subscribe to get Latest Update by entering your details below
Want to study MBBS Abroad? Apply Now; Call Now: +91-9999709233
Russian Peoples Friendship University, Russia
Russia People Friendship University and Russia state NRM medical university leading to MD degree are based in Moscow while other 3 top medical colleges are in different cities of Russia. Naturally, studying in the capital city of any country has its own advantages such as safety is high level, quality is the best life is much better for those 6 years while studying MBBS in Russia.
College Summary
Before we go to complete college Summary, let us have a look at the major details of Russia People Friendship University.
Name of Institute
Russia Peoples Friendship University Russia
Popular Name
RUDN University Russia
Location
Moscow, Russia,
Year of Establishment
1960
Institute Type
Public
Language of Teaching
English/Russian
No. Of Faculties
5000
Approved by
MCI
Courses offered
MBBS
Total enrollment
20,000+
Ranking
Country Rank: 17
World Rank: 941
(Sources: UniRank)
Official Website
rudn.ru/
Review this College
Click Here
Want to Study in Abroad?
Apply Now
Talk to our Abroad Counsellor

Call Now > +91-9999709233

Category
Medical Colleges in Russia
Low Budget Abroad In MBBS College
Apply Now
Affiliation, Recognition and Achievement
Approved by: MCI
Aid Status: Public
Student Support
Anti Ragging
Counselling Services
Healthcare Services
Hostel
Query
Report
Local Language Learning Classes
MCI Screening Test Help Centre
Technical Issues
Study in Low Budget MBBS Abroad Colleges: 9999-709-233
Facilities
Medical
Library
Auditorium
Hostel
Computer labs
Sports
Cafeteria
Laboratory
Hospital
Courses Offered
Russia Peoples Friendship University offers quality medical programs under the supervision of highly qualified faculty and state of the art infrastructure. The College is famous for its undergraduate medical programs (MBBS).
| | | |
| --- | --- | --- |
| Courses | Duration | Want to study in this college? |
| Bachelor of Medicine and Bachelor of Surgery (MBBS) | 6 Years | Apply Now |
Faculty & Staff
The Russia Peoples Friendship University has a grand Russian campus infrastructure consisting of hostels, canteens, hospitals, Reading Room, teaching building, Research centre and all other facilities within the same campus.
Admission Procedure
If you want to take Admission in RUDN University Russia then you must have to qualify the National Eligibility Entrance Exam (NEET). One must keep in mind that you only have to qualify for the exam. Here are the useful resources for NEET Exam that helps you to boost your NEET exam preparation.
The Admission procedure for Russia Peoples Friendship University is based on a round of counselling and academic progress. Students are advised to read the mentioned points to avoid any rejection.
Fill the Application form of the desired institute with all the right points of interest.
You will receive an offer letter. Save it for future use.
Pay the University / College enrollment expense.
After paying the MBBS fees of RUDN University Russia, apply for the Visa.
Get Visa for studying MBBS in Russia.
Now you are all set to book a flight to Russia. All the Best..!!
MBBS Abroad 2021-22 Admission Support
Particular
Description
Talk to Our Admission Counsellor:

Call Now

+91-9999709233
Want to Study MBBS Abroad?
Click Here
Study MBBS in Low Budget Colleges

Help Desk

Apply Now
Eligibility Condition
Russia has been one of the top preferred destinations for international students to pursue their Medical Degree Courses. If you too want to study MBBS in Russia Peoples Friendship University, check the eligibility below.
Age
Your age should be at least 17 years old on or before 31st December of the admission year.
*No Upper Age Limit.
Qualification
Class 12th in Science, with PCM and English subjects from a board recognized by the authorities in India.
Minimum Qualifying (%)
50% in 10+2 (UR)
45% (SC/OBC/ST)
Qualifying Entrance
NEET (Some Medical College offers Direct entry to a valid NEET Card Holder)
Medium of Teaching
English, Russian
Duration of Course
6 Years (English Medium)
7 Years (Russian Medium)
Low Budget Abroad In MBBS College
Know More
Documents Required
Before taking admission at Russia Peoples Friendship University, please do not forget to carry all these related documents.
Passport (Minimum 18 months validity).
10th Certificate & Mark sheet.
12th Certificate & Mark sheet.
Birth Certificate.
10 passport size Photographs
Official Invitation letter from the Medical University of Russia.
Authorization of all documents from the Ministry of External Affairs, New Delhi.
Legalization of all documents from the Russian Embassy.
Visa fees.
Bank receipt of University 1st year Tuition fee (required for some Universities).
HIV test documents.
Fee Structure
The fees structure of the Russia Peoples Friendship University for the undergraduate medical course is mentioned below.
Course
Particular
Fee
Bachelor of Medicine and Bachelor of Surgery (MBBS)
English
US 9500$
Russia
US 8500$
NOTE: Mentioned fee approximate in nature and it will be subjected to change.
MBBS Syllabus in Russia
Before going to apply for RUDN University Russia, please compare the MBBS Syllabus of some of the Top-ranked, MCI-approved medical universities in Russia. The structure and the pattern of MBBS in Russia are as follow:
Year
Semester
Syllabus
1st
1st Semester:
Anatomy
2nd Semester:
Anatomy and Histology
2nd
3rd Semester:
Histology, Anatomy, Bio-Chemistry, and Physiology
4th Semester:
Bio-Chemistry, Physiology, and Micro-Biology
3rd
5th Semester:
Pathology, Micro-Biology, Pharmacology, and Path physiology
6th Semester:
Path physiology, Pathology, and Pharmacology
4th – 6th
7th – 12th Semester:
Clinical Subjects and Clinical Postings
Oncology, Internal Medicine, Neurology, Psychology, Pediatrics, General Surgery, Gynecology, ENT, Emergency Medicine, and Cardiology are some of the subjects taught during fourth to the sixth year of MBBS in Russia.
Ranking and Reputation
Name of Institute
Russia Peoples Friendship University
Review this Ranking
Click Here
Rank
Country Rank: 17
World Rank: 941
(Sources: UniRank)
Reputation
Good
Education
Good
Faculty
Good
Infrastructure
Excellent
About Russia
The Russian Federation is the largest of the 21 republic that makes up the Commonwealth of Independent States. It occupies most of Eastern Europe and North Asia, stretching from the Baltic Sea in the west to the Pacific Ocean in the east and from the Arctic Ocean in the north to the Black Sea and the Caucasus in the South.
Population
143,912,690
Area
16,376,870 Km² (6,323,142 mi²)
Capital City
Moscow
Other largest cities: Saint Petersburg, Novosibirsk, Yekaterinburg, Novgorod, Samara, Kazan etc.
Language
Russian
Other Languages: Tatar, Ukrainian and Bashkir
Climate
Continental influenced with hot dry summers and (very) cold winters (-30°C).
Literacy Rate
95% (Estimated)
Time Zone
UTC + 2:30
Currency
Russian Ruble (RUB)
Religion
Christianity, Islam, Judaism, and Buddhism etc.
MBBS in Russia 2020 Fact Check;
Russian higher medical education has gained a remarkable reputation in the world stage due to high educational standards with advanced and sophisticated teaching methods and scientific approaches. Apart from this, what makes Russia a preferred destination for medical studies is the easy admission procedure and no entrance test.
Here are some of the safety measures of Russia for Indian Students.
Things to Follow
Always be aware of your surrounding. Don't wonder in the notorious areas of the city and avoid wrong crowds. Always keep your phone with you and keep the contact of authorities on speed dial.
Always carry a copy of your enrolment credentials, student visa, passport, and registration papers with you while leaving out of the campus.
Pros & Cons;
Do you know according to OECD, Russia has the most educated population in the world, outperforming Canada, Japan, Israel and the USA? More than half of Russians have higher education qualification. More than 200,000 people from 168 countries come to study at Russian universities. There are a lot of advantages to studying in Russia, here are just a few:
Advantages of studying in Russia
No Entrance test is required to study in Medical universities of Russia (Only NEET Qualification is enough).
No capitalization fee.
The Indian students seeking admission are admitted in those institutions which are recognized by this medical council of India for screening test conducted by MCI.
Wide range of possibilities and broad exposure to clinical practise due to highly equipped multi-profile hospitals.
Colleges in Russia don't ask for any kind of donation at the time of admission.
Tuition fee is quite low and affordable.
Medical colleges in Russia are acknowledged by elite bodies like WHO and MCI.
Cost of living for students is quite low too.
Russia's MBBS courses follow the mode of the English language as it is one of the most spoken languages in the world.
Hostel accommodations are comfortable and up to the mark for a student's comfort.
MBBS colleges in Russia provide great academics, as well as sports.
The MBBS degree that students get from Russian medical colleges are globally renowned and hold great worth.
Students become eligible for working in government hospitals after completing their MBBS course.
Government hospitals in Russia offer practical training to medical students.
Disadvantages of studying in Russia
As Russian is the local language in Russia, therefore, students might feel the language as a barrier (outside the university campus).
One might have to put extra efforts at learning the Russian Language after the class hour.
The climate of the country is cold most of the time. Therefore, it might be hard for students to adapt.
Those who wish to study and work together to cover their expenses may face difficulties. Because it requires a lot of self-study and concentration.
Gallery
Contact Details
Russia Peoples Friendship University
Address: 117198, Moscow, st. Miklukho-Maclay, 6
Phone: +91-9999709233 (Indian Students)
E-mail: info@rmgoe.org
Popular MBBS Abroad Destination for Indian Students
Frequently Asked Question(FAQ)
Q. Which country is best for MBBS abroad?
A. Russia, Ukraine, Kyrgyzstan, Germany and Philippines are supposed to be the top 5 destinations to study MBBS abroad
Q. Is MBBS abroad a good option?
A. Yes, MBBS abroad is a good option for Indian students. It provides a chance to learn from some of the best professors in the world, along with providing exposure to different people. Also, MBBS abroad gives you the flexibility to either practice in India or any foreign country.
Q. What is the fees for MBBS in abroad?
A. It can cost you around 20-30 lakh minimum. However, in some countries, the amount can go up to 50 to 60 lakhs.
Q. What is MBBS abroad?
A. MBBS abroad is getting a chance to study and complete your MBBS degree from a foreign university in a foreign country.
Q. Which country is best for MBBS in Europe?
A. Romania, Poland, Germany, Belarus and Georgia are some of the most popular destinations for MBBS in Europe.
Q. Is MBBS good in Russia?
A. Russia is known for providing quality education at a low cost. Its excellence in teaching and research makes it a popular destination for MBBS.
Q. How much does MBBS cost in Russia?
A. It might cost you somewhere around 20-25 lakh.
Q. What is MBBS called in Russia?
A. MBBS is known as 'MD in Russia'. It is the same thing just the difference of nomenclature.
Q. How many years is MBBS in Russia?
A. The duration of MBBS in Russia is of 6 years.
Q. Is Russia Good for medical studies?
A. Of course, Russia is well-known in providing world-class education at a very considerable cost.
Q. Is Neet required for MBBS in Russia 2020?
A. Yes, NEET is required for MBBS in Russia.
Q. Why is MBBS cheap in Russia?
A. The cost of pursuing MBBS in Russia is low because the Russian government provides subsidies on education.
Q. Which country is best for MBBS China or Russia?
A. Russia is better for MBBS abroad than China due to certain reasons: Method of education, Language, MCI clearing rate, Observership programmed, and Education fees.
Q. Which is the cheapest country for Indian students to study abroad?
A. Norway, Russia, Germany, Poland, Switzerland, Belgium and Denmark are few of the cheapest countries for Indian students to study abroad.
Q. Which country is best for Indian students to study abroad?
A. Canada, Germany, Australia, the United States and Italy are some of the best destinations for Indian students to study abroad.
Q. Can poor Indian students study abroad?
A. Of course, there is no rich and poor when it comes to education; it is all about knowledge. There are several scholarships open to students and that government of India also provides a scholarship option for academically smart students.
Q. Which country is best for foreign students?
A. Switzerland, Netherland, Costa Rica, Mexico, Canada, Thailand, Spain and New Zealand are ranked as top destinations for international students.
Q. Which country has the lowest fees for MBBS?
A. Russia, Nepal, Bangladesh, Poland, China and Ukraine are few countries that provide low-cost MBBS education.
Q. How many marks are required in NEET for MBBS abroad?
Top Career Options for PCB Students
Worried about Low rank in NEET 2020; Don't want to waste a year? Study in Low Budget MBBS College in Russia/Ukraine/Kazakhstan and 10+ Low Budget Countries Call Now: +91-9999709233 & Apply Now
Admission Notification 2021
Disclaimer:
Our Ad Policies are designed to promote a good experience for end-users. Edufever does not hold responsible for anything inappropriate or wrong information given by the advertiser.
UPES Dehradun 2021 Application Started Apply