World-Class Universities, best education through most advanced courses with quality and affordable medical schooling, MBBS in Germany is undoubtedly one of the most preferred MBBS destinations for Indian students. 
Medical universities in Germany are recognised by some of the world's major organisations like WHO and MCI. This article is going to be all about MBBS in Germany 2020, from pros and cons to every other aspect that will guide you towards your dream of becoming a doctor. 
👉 Download Hand Written Notes for the NEET Examination Click Here
Introduction
Germany a country in Central and Western Europe, situated between the Baltic and North Seas to the north, and the Alps, Lake Constance and the High Rhine to the south. It borders Denmark to the north, Poland and the Czech Republic to the east, Austria and Switzerland to the south, France to the southwest, and Luxembourg, Belgium and the Netherlands to the west.
Population
83,792,142
Area
357,386 km2 (137,988 sq mi)
Capital City
Berlin
Language
German
Climate
Germany's climate is moderate and has generally no longer periods of cold or hot weather.
Literacy Rate
99%
Time Zone

UTC+1 (CET)
Summer (DST) UTC+2 (CEST)

Currency
Euro (€) (EUR)
Religion

57% Christian
36% No religion
7% Others / Undeclared
Useful Resources
Here we have mentioned some Useful Resources of NEET that will help you defiantly to crack this exam.
MBBS in Germany Fact Check
Germany higher medical education has gained a remarkable reputation in the world stage due to its high educational standards with advanced and sophisticated teaching methods and scientific approaches. Apart from this, what makes Germany a preferred destination for medical studies is their easy admission procedure, which includes simple and quick processing of paper works. Here are some of the safety facts that will help you during your time in Germany.  
Things to Follow
The cities of Germany are much safer than one can consider for a safe medical destination, but it's still a good idea to be aware of your surroundings and avoid bad neighbourhoods of the city.
While leaving out from the campus never forget to keep a copy of your enrollment credentials, student visa, passport along with registration papers with you. 
MBBS in Germany Eligibility Condition
Germany has been one of the top preferred destinations for Indian and international students to pursue their Medical Degree Courses. If you too want to study MBBS in Germany in 2020, check the eligibility criteria below.
Age
Your age should be at least 17 years on or before 31st December of the admission year.
No Upper Age Limit.
Qualification
Admission Seekers should complete their Higher Secondary Education with a minimum 50% mark covering Physics, Chemistry and Biology stream.
Minimum Qualifying  (%)
50% in 10+2
Qualifying Entrance
NEET
Medium of Teaching
English & German
Duration of Course
6 Years
Admission Starts 
August-September
Sample Papers
Here have to provide NEET Sample Papers that will definitely help you to crack this examination.
Physics Sample Papers
Chemistry Sample Papers
Biology Sample Papers
Admission Procedure MBBS in Germany
The Admission procedure for studying MBBS in Germany universities is very simple, basic and direct. Students are advised to read the mentioned points to avoid any kind of rejection.
Fill the application form of the desired institute with all the right points of interest.
Once you receive an offer letter, save it for future use.
Pay the University / College enrollment expense.
After paying the MBBS fees for your desired medical college in Germany, apply for the Visa.
Get Visa for studying MBBS in Germany.
Now you are all set to book a flight to Germany. All the Best..!!
Documents Required
Do not forget to carry all the below-mentioned documents with you before taking admission in Medical college in Germany.
Passport (Minimum 18 months validity).
Class 10th Certificate & Mark sheet.
Class 12th Certificate & Mark sheet.
Birth Certificate.
10 passport size Photographs
Official Invitation letter from the Medical University of Germany.
Authorization of all documents from the Ministry of External Affairs, New Delhi.
Legalization of all documents from the German Embassy.
Visa fees.
Bank receipt of University 1st year Tuition fee (required for some Universities).
Medical test documents.
MBBS Syllabus in Germany
Before going to Germany for Medical Studies please compare the MBBS Syllabus of some of the Top-ranked, MCI-approved medical universities in Germany. The structure and the pattern of MBBS in Germany universities are as follow:
1st  year of Medicine
2nd  Year Of Medicine
Gross Anatomy
Genetical  Anatomy
Physiology
Topographical Anatomy
Biophysics
Physiology
Biochemistry
Virology
Cellular And Molecular Biology
Parasitology
Medical Mathematics
Histology
Foreign language
Genetics
Summer practical 30 hrs/week 2 weeks
Foreign Language
–
Medical Psychology
–
Medical Pedagogy
–
Summer Practical 30 Hrs/Week 2 Weeks
3RD  Year Of Medicine
4TH  Year Of Medicine
Anato-Pathology
Internal Medicine
Pathophysiology
Clinical Pharmacology
Medical Semiology
Radiology
General Immunology
Urology
Pharmacology
Traumatology And Orthopedics
Clinical Immunology
Surgery
Surgical Semiology
Medical Emergencies
Sanogenetic Education
Hygiene
Summer Practical 30 Hrs/Week 2 Weeks
Traditional medicine
–
Child Abuse
–
Summer Practical 30 Hrs/Week 2 Weeks
5TH  Year Of Medicine
6TH  Year Of Medicine
Internal Medicine
Obstetrics-Gynecology
Stomatology
Dermatology
Neurology
Psychiatry
Paediatrics
Epidemiology
Infantile surgery and orthopaedics
Infectious Diseases
Endocrinology
Polyclinics
E.N.T
Clinical And Therapeutical Synthesis,
Medical And Surgical Emergencies
Ophthalmology
Public Health
Clinical Genetics
Balneophysiotherapy and rheumatology
Pneumophysiology
Forensic Medicine
Oncology
Family Planning And Sex Education
Summer Practical 30 Hrs/Week 2 Weeks
History Of Medicine
–
Summer practical 30 hrs/week 2 weeks
Optional Electives
Biomedical Equipment
Immunopathology
Modern Methods For Morphophysiological Exploration
Infantile Neuropsychiatry
Tropical Diseases And Hygiene
Medical imagistic
Ethics, Deontology And Legal Medicine
Oncological Hematology
Bioethics
Chronobiology
Acupuncture
Homoeopathy
Molecular Pathology
–
Recognition of Germany Medical College
Checking the affiliation, recognition and other affiliating parameters are among the most important factors that decide good and the best medical college. Medical colleges in Germany are affiliated with these authorities.
Ministry of Education, Germany.
MCI (Medical Council of India)
WHO (World Health Organization)
ECFMG (Educational Commission for Foreign Medical Graduates)
WFME (World Federation for Medical Education)
FAIMER (The Foundation for Advancement of International Medical Education and Research)
Top MBBS Colleges in Germany
Below-mentioned is the updated list 2020-21 of all Medical or MBBS Colleges in Germany officially made by the Medical Council of India. To know the detailed info about Fees Structure, Course offered, Admission Procedure, Placement Stats, Cut-off, Facilities available and complete college review, click the college link or Read more link, it will provide the list of best medical colleges.
Humboldt University
The Humboldt University of Berlin is a university in the central district of Mitte in Berlin, Germany. It was established by Frederick William III on the initiative of Wilhelm von Humboldt, Johann Gottlieb on 16 August 1809, and was initially known as the University of Berlin. Its main campus is located on the Unter den Linden boulevard in central Berlin.
Philipps-University Marburg
The Philipps University of Marburg was founded in 1527 by Philip I, Landgrave of Hesse, which makes it one of Germany's oldest universities and the oldest still operating Protestant university in the world. It is now a public university of the state of Hesse, without religious affiliation.
University Heidelburg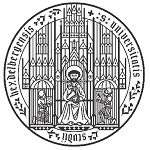 Heidelberg University is a public research university in Heidelberg, Baden-Württemberg, Germany. Founded in 1386 on the instruction of Pope Urban VI, Heidelberg is Germany's oldest university and one of the world's oldest surviving universities. It was the third university established in the Holy Roman Empire. The university consists of twelve faculties and offers degree programmes at undergraduate, postgraduate and postdoctoral levels in some 100 disciplines.
MBBS in Germany Fees Structure 2020-21
The country is well-known for its medical programs. Indian students can gain the advantage of studying medical programs in Germany. As the class size is small you can easily clear your doubts and increase your knowledge of the subjects. The classrooms are practically oriented which increases the interests of the students in the subjects. Various range of courses is offered here, from general medicine to specialized medical courses and other medical-related fields like Pharmacy, Nursing etc. The MBBS fees structure of any of the medical institute in Germany is less than Indian Medical Colleges. Let's have a look at MBBS fee structure of some of the best Medical Universities of Germany.
| | | |
| --- | --- | --- |
| Name of the University | Tuition Fees / Year | Hostel Fees / Year |
| Humboldt University | N/A | $1,000 |
| Philipps-University Marburg | € 6,700* (per sem) | $1,000 |
| University Heidelburg | N/A | $1,000 |
Disclaimer: The above-mentioned fees structure is approximate in nature and may be scheduled to change.
MBBS Abroad Destination for Indian Students
Pros & Cons
Do you know that the German education system has an excellent reputation? Germany witnesses a significant amount of foreign students and it also provides excellent vocational training opportunities. There are a lot of advantages to studying in Germany, here are just a few:
Advantages of studying in Germany
No capitalization fee.
The Indian students seeking admission are admitted in those institutions which are recognized by the Medical Council of India for screening test conducted by MCI.
Wide range of possibilities and broad exposure to clinical practise due to highly equipped multi-profile hospitals.
Colleges in Germany don't ask for any kind of donation during the time of admission.
Tuition fee is quite low and affordable.
Medical colleges in Germany are acknowledged by elite bodies like WHO and MCI.
Cost of living for students is quite low too.
Germany MBBS courses follow the mode of the English language.
Hostel accommodations are comfortable and up to the mark for a student's comfort.
MBBS colleges in Germany provide great academics, as well as sports.
The MBBS degree that students get from Germany medical colleges are globally renowned and hold great worth.
Students become eligible for working in government hospitals after completing their MBBS course.
Government hospitals in Germany offer practical training to medical students.
Disadvantages of studying in Germany
As German is the local language in Germany, therefore, students might feel the language as a barrier (outside the university campus).
One might have to put extra efforts at learning the German Language after the class hour.
The entire Visa process for Germany could be very tough as it can take more than two months after document submission to the concern embassy.
The climate of the country is cold most of the time. Therefore, it might be a little hard for students to adapt.
Those who wish to study and work together to cover their expenses may face difficulties. Because it requires a lot of self-study and concentration.
Frequently Asked Questions (FAQs)
Q.1: What is the duration of the MBBS in Germany?
Ans. The duration of the MBBS in Germany is 6 years.
Q.2: What is the medium of language in Germany?
Ans. The medium, of course, is English & German.
Q.3: Any other facility like pick up, bank account opening, etc. is provided by you, on your services?
Ans: Yes, on your request.
Q.4: MBBS in Germany, Is it a good choice?
Ans. Of course, it is a smart idea to pursue medical studies from Germany. All you have to do is to take care of these critical things: Do plan for MCI screening test from the first year of your medical studies; Do not get spoiled by the lifestyle and night culture of the country. As it will take a lot of efforts to clear the MCI Screening Test, once you come back to India.
Q.5: When does the academic year start at Germany Medical College?
Ans. The academic year in all Germany medical university starts from August to September.
Q.6: Is student visa a mandatory in Germany?
Ans. YES, without a student visa, you can't take admission in MBBS colleges of Germany.
Q.7: Can a student get an education loan for a medical program in Germany?
Ans.YES. You can apply to various loan providing platform for education loan.
 Q.8: How many times can medical student appear in the MCI screening test?
Ans. MCI doesn't have any restrictions on the number of times a student can take the test.
Q.9: Can a student do an internship from India after completing a medical program in Germany?
Ans. Yes, once you clear the MCI screening test directed by the Medical Council of India.
Q.10: Is the Germany Medical Course acceptable in other countries?
Ans. Yes. The Germany medical colleges are authorized by WHO and MCI.
List of Top Colleges in India
Success Mantra:
👉🏻😊😊 Never let yourself down…
👉🏻 Keep working Hard✍️
👉🏻 Believe yourself 😇 🙌🙌
Don't worry, we are always with you for any admission related queries you can comment on the box mentioned below. Our top expert will serve with the best possible solution.
Best of Luck…!!! 👍👍👍
Disclaimer: If you have found any inappropriate or wrong information/data on the site, inform us by emailing at mail[@]edufever.com for rectification/deletion/updating of the same.
Do You Have Any Questions?? Ask Here for Quick Answer, Note: Write question with complete details for better answers