Hello Students. Are you preparing for the NEET 2022 Examination? This article will let you know about Uttarakhand's Top 3 Medical Colleges list. Becoming a doctor is every medical aspirant's dream. To achieve your dream, you first must clear the NEET-UG 2022 Entrance. Most parents and students in Uttarakhand give more weight to Engineering Programs than Medical courses. But in the last couple of years, the craze of Medical Studies has grown many folds, and the ratio of students applying for the Medical Entrance exam has increased. We have provided all the Top 3 Medical Colleges in Uttarakhand.
Although Uttarakhand has the most medical colleges in Northern India, due to its whopping population, one has to score high in NEET to secure a seat in Medical Colleges. Throughout the article, you will learn about Best Medical Colleges in Uttarakhand.
Uttarakhand NEET 2022 Summary
Every year lakhs of aspirants apply for NEET and other Medical Entrance Examination to get selected in some of the List of 3 Medical Colleges in Uttarakhand. If you too want to pursue MBBS, this article is for you only.
Top 3 Medical Colleges in Uttarakhand
Here in this section, we provide detailed information about the Top 3 MBBS Colleges in Uttarakhand. You can check the complete list mentioned below, and if you want to complete details about colleges, you click the link below.
Get Latest Updated on the Admission Notice, Fee, Cutoff, & Seat, of this Dental College!
Uttarakhand NEET Counselling 2022
A candidate can visit the official portal of HNB Uttarakhand Medical Education University to register for NEET 2022 Uttarakhand State Counselling. For more information on Uttarakhand NEET Counselling Statistics, look upto this PDF.
Step 1: Registration process: Candidates seeking admission must register by filling out the application form's personal, academic, and required details.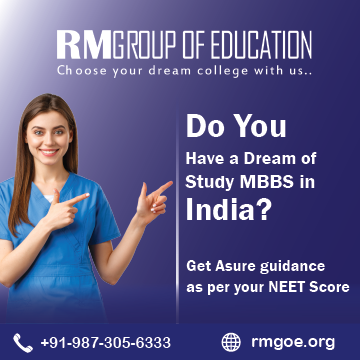 Step 2: Publishing merit list: The counselling authority will publish the state merit list after successfully filling out the application form.
Step 3: Documents verification: Candidates were called for document verification as per their state merit rank and had to report to the assigned verification centre with all the required documents.
Step 4: Choice filling and locking Process: After the successful verification session, candidates must fill in their choices of courses and colleges and then close it. They are advised to enter their preferences carefully.
Step 5: Seat allotments: Based on choices, availability of seats, state merit rank, and seat reservation, the seats will be allotted to applicants for the Uttarakhand MBBS/BDS admission 2022.
Step 6: Reporting Process: Candidates must report at the designated colleges within the required date and timings for granting the Uttarakhand MBBS/BDS 2022 admission.
NOTE: Click here to check the UK NEET-UG 2022 counselling's latest updates.
Uttarakhand NEET 2022 Admission Support
Frequently Asked Questions (FAQ)
Q. How many government and private colleges are approved by National Medical Commission (NMC) in Uttarakhand?
Q. What is the total no. of seats offered for Government Colleges in Uttarakhand?
A. There are 525 seats between the 5 Government Colleges of Uttarakhand.
Q. What is the total no. of seats offered for Private Colleges in Uttarakhand?
A. There are a total of 300 seats in between all the 3 Private Colleges of Uttarakhand.
Q. What is the average fee structure for Medical Colleges in Uttarakhand?
A. For information regarding the Fee Structure of Uttarakhand Medical Colleges, Click Here.