Army College of Medical Sciences is one of the premier Medical colleges, also famous as ACMS Delhi, located in Delhi. The Institute was established in the year 2008. The college runs under the aegis of the Army Welfare Education Society.
This article will provide detailed information about the Army College of Medical Sciences (ACMS, Delhi) Fees Structure, courses offered, Admission Procedure, Cut-off, Facilities available, and a complete college review.
Army College of Medical Sciences Delhi
Army College of Medical Sciences Delhi is one of the most premium colleges that provide MBBS courses with an annual intake of 100 students.
College Summary
Before we read the information about the Army College of Medical Sciences (ACMS Delhi), Let us go through some important details.
Get Latest Updated on the Admission Notice, Fee, Cutoff, & Seat, of this Dental College!
Affiliation, Recognition And Achievement
Affiliated with:- Guru Govind Singh Indraprastha University
Approved by:- National Medical Commission (NMC)
Aid Status:- Trust
Student Support
| | |
| --- | --- |
| Anti Ragging | Counselling Services |
| Healthcare Services | Hostel |
| Query | Report |
| Technical Issues | – |
Facilities
| | |
| --- | --- |
| Medical | Computer labs |
| Library | Sports |
| Auditorium | Cafeteria |
| Hostel | Laboratory |
| Hospital | OPD |
| Centre for Community Medicine | Blood Bank |
| Medical Social & Welfare Services | – |
Courses Offered
Before we discuss, let us have a look at the courses offered at ACMS Delhi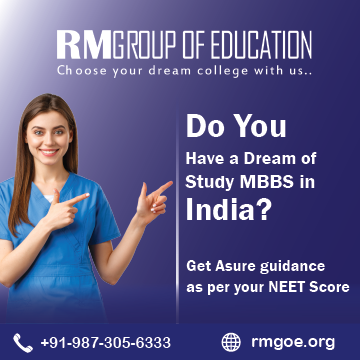 MBBS Course
| | |
| --- | --- |
| Course | Duration |
| MBBS | 4.6 + 1 year Internship |
Intake Capacity
MBBS Syllabus
Here this selection will let you about ACMS Delhi MBBS Syllabus. Let's have a look.
Phase
Semester
Subjects Covered
Pre-clinical
1-2: Two Semesters
Anatomy, Biochemistry, Physiology
Para-clinical
3-4-5: Three Semesters
Community Medicine; Forensic Medicine, Pathology, Pharmacology, Microbiology, Clinical postings inwards, OPDs to begin here;
Clinical
6-7-8-9: Four Semesters
Community Medicine, Medicine and allied subjects (Psychiatry, Dermatology); Obst. Gynae.; Pediatrics; Surgery and allied subjects
(Anesthesiology, E.N.T., Ophthalmology, Orthopaedics);
Clinical postings;
MBBS Internship
| | |
| --- | --- |
| Subjects | Compulsory time duration for Internship |
| Community Medicine | 2 months |
| Medicine, including 15 days of Psychiatry | 2 months |
| Surgery including 15 days of Anaesthesia | 2 months |
| Obstt./Gynae. including Family Welfare Planning | 2 months |
| Paediatrics | 1 month |
| Orthopaedics including PMR | 1 month |
| E.N.T | 15 days |
| Ophthalmology | 15 days |
| Casualty | 15 days |
| Elective posting | 15 days |
| Total | 12 months |
Faculty & Staff
This College provides a good ratio of well-trained and highly educated faculty members equipped with modern technology. It also provides sufficient numbers of non-technical staff to provide an ambience of self-learning to the students. As faculty members of ACMS Delhi, they are responsible for contributing to and sustaining the standards of medical education in the institution. All the faculty of the campus comply with the relevant policies, which are given below:
Describe appropriate care based on the best available scientific evidence.
Reduce inappropriate variation in value-based practices
Provide more rational and practical behaviour towards the subject Taught.
Focussing more and more on continuing education
To promote efficient use of available resources
To act as the focus for quality control, including audit
To highlight shortcomings of existing literature and suggest appropriate future research
Admission Procedure
Admission to various Programmes at ACMS Delhi is based on the candidate's performance in NEET. If you are applying for this college, these valuable resources about the Army College of Medical Sciences, Delhi (ACMS Delhi) will help you do proper research about the college.
Fee structure
The fee structure of ACMS Delhi for the Medical Course is mentioned below.
| | |
| --- | --- |
| Tuition Fee – | 3,92,000/- |
| Security Money – | 15,000/- |
| Miscellaneous – | 25,120/- |
| Total Fees: | 4,32,120/- |
NOTE:- Mentioned fee subject to change.
Cutoff
The College Cut-off is the minimum mark prescribed by the selection board for the admission of students. A merit list will be designed on these Cutoff scores. Aspirants who apply for the Institute must clear the Cutoff for various courses.
Aspirants are required to obtain minimum qualifying percentile marks in the NEET 2022 entrance examination to qualify for further admission.
Candidates who belong to SC/ ST/ OBC must obtain marks equivalent to at least the 40th percentile to be considered for AIQ and state counselling.
Aspirants who belong to the UR category are required to score equivalent to at least the 50th percentile
NEET 2022 Percentile and Scores (Out)
This Section will provide you with the NEET 2022 Announced Cutoff for SC/ST/OBC. Let's check the NTA released Cutoff.
Category
NEET 2022 cutoff
NEET cut-off marks
UR/EWS
50th percentile
715-117
OBC/SC/ST
40th Percentile
116-93
UR / EWS &
PH
45th Percentile
116-105
OBC/SC/ST & PH
40th Percentile
104-93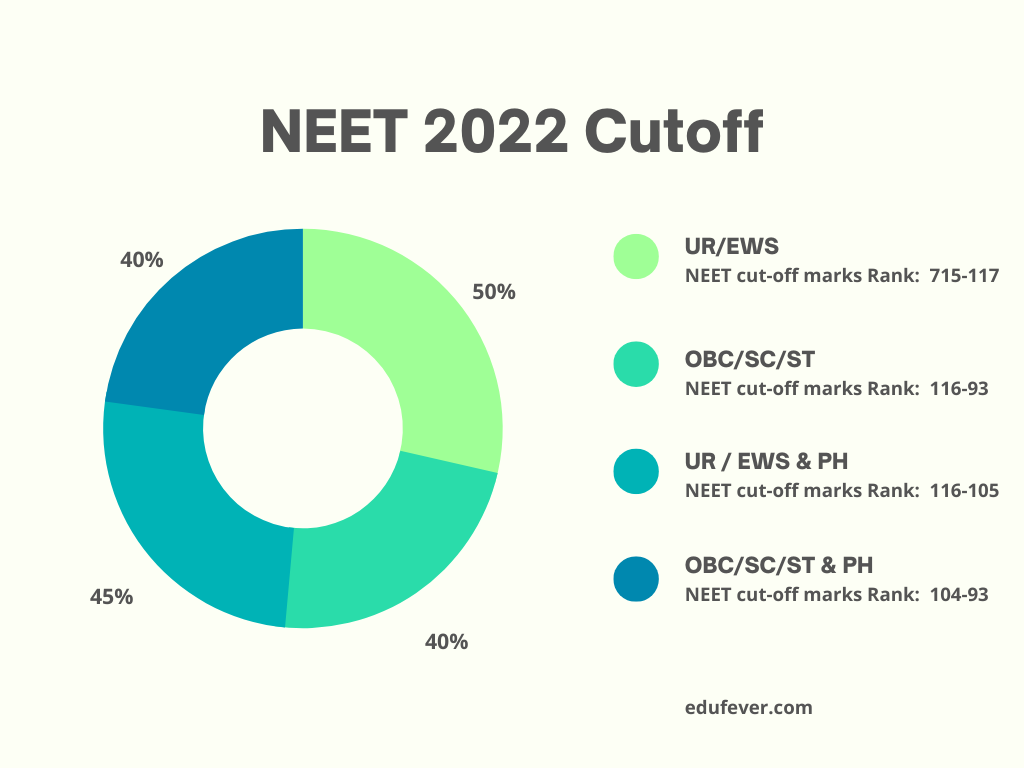 NEET 2021 result qualifying percentile & scores
| | | | |
| --- | --- | --- | --- |
| Category | Qualifying Criteria | Cut-off marks 2021 | Cut-off marks 2020 |
| UR | 50th Percentile | 720-138 | 720-147 |
| OBC | 40th Percentile | 137-108 | 146-113 |
| SC | 40th Percentile | 137-108 | 146-113 |
| ST | 40th Percentile | 137-108 | 146-113 |
| UR / EWS & PH | 45th Percentile | 137-122 | 146-129 |
| OBC & PH | 40th Percentile | 121-108 | 128-113 |
| SC & PH | 40th Percentile | 121-108 | 128-113 |
| ST & PH | 40th Percentile | 121-108 | 128-113 |
Graphical Representation of NEET 2021 Cutoff
Delhi NEET Counselling 2022
A candidate can visit the official portal of the Faculty of Medical Sciences and GGSIPU Delhi to get themselves registered for NEET 2022 Delhi State Counselling. Below we have mentioned step by step process of counselling. Candidates can check the Delhi NEET 2022 Counselling information (College, Seats, Quota) in PDF.
Step 1: Visit the official website of MCC and click on 'New Registration'.
Step 2: Log on to the MCC website and click on 'Candidate login'.
Step 3: Enter your Roll Number and Password.
Step 4: You will be redirected to a new page where you will have to enter details like Name, Roll No., Registration No., Mother's Name, Contact No., etc. When you're done, click on 'Submit'.
Step 5: After this, you will be shown all your details per the NTA database. Verify the information and click on 'Confirm Registration. A Registration Slip will be generated. Candidates are advised to save this page.
Documents Required
For UG Candidates
Candidates who will be allotted a seat in this college will be asked to report the following documents to complete the formalities.
NEET Admit Card
Scorecard or Rank Letter
Class 10 certificate and marks sheet (for date of birth)
Class 12 certificate and mark sheet
ID proof (Aadhar/PAN Card/Driving License/Passport)
Eight passport-size photographs
Provisional Allotment Letter
Caste Certificate (if applicable)
PwD Certificate (if applicable)
Ranking And Reputation
| | |
| --- | --- |
| Name of Institute | Army College of Medical Sciences New Delhi |
| Reputation | Good |
| Education | Good |
| Faculty | Good |
| Infrastructure | Good |
Contact Details
Army College of Medical Sciences
Address: Brar Square, Near Base Hospital Delhi Cantt,
New Delhi – 110010
Official Website: http://theacms.in/
Delhi NEET 2022 Admission Support
Frequently Asked Questions (FAQ)
Q. How many seats are there for medical aspirants in ACMS Delhi?
A. The total intake of medical science aspirants in ACMS Delhi is 100.
Q. Does ACMS Delhi have a hostel?
A. Yes, ACMS Delhi is provided hostel facilities.
Q. Do ACMS Delhi provide internships?
A. Yes, they do. After completing 4.5 years of your course, you'll have to work as an intern for a year and get a stipend during this period.
Q. How to get admission to ACMS Delhi?
A. Students must score good marks in the NEET exam to be admitted to ACMS Delhi.
Q. Can I know the exact location of ACMS Delhi?
A. Brar Square, Near Base Hospital Delhi Cantt, New Delhi – 110010
Q. Is ACMS Delhi government or private?
A. ACMS Delhi is a Private College.
Q. How Many marks need in NEET 2022 for ACMS Delhi?
A. Looking to this year's completion and cutoff analysis, anything around 450+ will help you to get to Government Medical College in the state.
Q. Why do the Tuition Fees of ACMS Delhi so much?
A. ACMS Delhi's fees are the lowest compared to other medical colleges in India. Let's compare the fee structure of ACMS Delhi. The average prices include Tuition fees, maintenance, student library, Internship cost etc. There are so many things a student can avail of while studying medicine at ACMS Delhi.
Q. Is a degree from ACMS Delhi Valid?
A. Yes. Of course. You must clear the NEXT exam after completing your approach to practice medicines in India. Studying MBBS from ACMS Delhi will make you a Doctor and provide you with a degree of MBBS after completing the course.