Top 10 Countries for Indian Students to Study MBBS Abroad: The cost of an MBBS degree in India is higher than in many other nations. One of the key motives for Indian students travelling abroad to pursue their goals is this. If a student follows MBBS abroad, the cost is only 60 lakh, compared to around 75 lacks in India. Due to increasing tuition costs in India, students either decide to attend a government university there or move abroad. However, because there are so few institutions, applicants must contend with greater competition to enrol in a government medical college. As per NTA data, approx 17 -18 lakh applicants from all over India competed, whereas 51148 MBBS seats are available in government colleges.
Therefore, if becoming a doctor is your goal, you need either work hard to pass the National Eligibility Entrance Test (NEET) or search for universities that offer affordable MBBS programmes for Indian students abroad. Foreign MBBS programmes are reasonably cheap and provide high-quality instruction. But make sure you pick the best university overseas.
Top 10 Countries for Indian Students to Study MBBS Abroad
There are many countries to study MBBS, but here is the cheapest country for MBBS for Indian students. From this Top 10 list, choose the best countries for MBBS abroad for Indian students at low cost:
Wants to Study MBBS Abroad from a top Country with low tution Fees? Subscribe Now!
| S.no. | Best Countries for MBBS | Average / Minimum MBBS Fee (INR) | Cost of Living (INR) |
| --- | --- | --- | --- |
| 1. | Germany | 5,00,000 | 15,000 – 20,000 |
| 2. | Russia | 2,80,000 | 16,000 – 22,000 |
| 3. | Kyrgyzstan | 1,60,000 | 24,000 – 30,000 |
| 4. | Bangladesh | 3,60,000 | 15,000 – 20,000 |
| 5. | Nepal | 8,10,000 | 5000 – 10,000 |
| 6. | Belarus | 4,00,000 | 10,000 – 15,000 |
| 7. | Poland | 7,20,000 | 24,000 – 27,000 |
| 8. | Ukraine | 3,74,000 | 12,000 – 15,000 |
| 9. | Philippines | 2,27,000 | 7000 – 10,000 |
| 10. | China | 2,00,000 | 30,400 – 80,000 |
NOTE: The fee structure mentioned above can differ depending on the forex exchange rate.
Top 10 Countries for Indian Students to Study MBBS Abroad Fees Comparison (Graphical Representation)
1. Germany
International students from all over the world recognize Germany as one of the least expensive countries in which to study. This is because, of all the European nations, MBBS in Germany has the lowest living costs and tuition fees, offering every student a wide range of study options and a high standard of instruction. Germany is also one of the cheapest countries for overseas medical students.
IELTS and TOEFL exams must be passed if you wish to study medicine in Germany. Since this country has many internationally known institutions, you receive a high-quality medical education. Germany has many part-time job opportunities for students, allowing you to combine a part-time career with a quality education at one of the best universities.
In this section, we are providing some information about the Top Medical Universities in Germany; let's look:
2. Russia
This is surprising to most medical students; Russia is one of the least expensive places to study medicine. Compared to most European nations, Russia offers high-quality education at a reasonable cost and is the cheapest MBBS in the world. The Russian government offers up to 15,000 scholarships to international students who choose to pursue their studies there.
The cost of an MBBS degree from a European nation is relatively high, yet Russia offers affordable but top-notch education. To get admitted to Russian colleges for MBBS, you do not need to follow a set of rules. You may apply for 50% or more in your 12th-grade class.
In this section, we are providing some information about the Top Medical Universities in Russia; let's look:
3. Kyrgyzstan
For students who want to receive a top-notch education while also travelling, gorgeous Kyrgyzstan, located in Central Asia, is the ideal destination. As the least expensive country to study medicine, Kyrgyzstan has recently gained recognition among prospective medical students. Kyrgyzstan offers an economic English-taught MBBS programme along with the necessary supplies and facilities created especially for medical students.
Indian students get affordable MBBS programmes in Kyrgyzstan. Education will only cost between Rs. 12 and Rs. 18 lacks. It is best to think about this country if you desire to obtain an MBBS degree at a minimal cost. You can approach the college in July, and the admission process will be finished in 20 days. Anyone who earned at least a B average in Biology,
High school chemistry and physics are eligible to apply for the MBBS programme here.
In this section, we provide some information about the Top Medical Universities in Kyrgyzstan; let's have a look.
4. Bangladesh
Bangladesh provides an economical, high-quality MBBS education accessible to all students. You would be a qualified candidate if you received a grade in Physics, Chemistry, or Biology in the 12th grade of at least 60%. International students can apply for the SAARC quota and non-quota aspirants in private universities. Hence the admission requirements for International students and Bangladeshi students are different.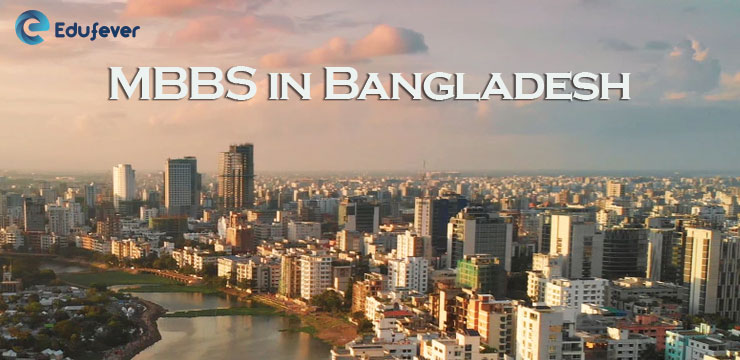 Bangladesh has a low cost of living and equally inexpensive universities that provide an excellent education at reasonable prices. Bangladesh is one of the least expensive MBBS countries for international students if they want to study medicine.
In this section, we are providing some information about the Top Medical Universities in Bangladesh. Let's have a look.
5. Nepal
Medical colleges in Nepal offer aspirants high-quality education. There is also lovely weather for them to enjoy. Many medical schools in Nepal accept students who want to pursue MBBS with the help of foreign experts. The Medical Council of India has approved the colleges in Nepal (NMC). When compared to other Western nations, MBBS from Nepal is incredibly affordable. Most Indian working-class families who dream of sending their children to study in foreign countries can afford the cost.
The most incredible thing about pursuing an MBBS in Nepal is that most institutions allow for payment in instalments, making it easier for families to cover tuition. The charge instalment schedule with a percentage provides families more time to pay, primarily through fundraising.
In this section, we are providing some information about the Top Medical Universities in Nepal; let's look.
6. Belarus
Belarus is a reasonably small nation. Despite the country's tiny size, it has the top universities with reasonable tuition. Every college in Belarus has received NMC and WHO approval. They are also known for having an excellent educational system. The benefit for Indian students is that English is the language of instruction.
In this section, we provide some information about the Top Medical Universities in Belarus; let's have a look.
7. Poland
MBBS in Poland: Poland has one of the best educational systems in Europe. After completing six years of study, you will receive an MBBS degree and one year of prerequisite coursework. Since English is the primary language of education, communication skills can also be easily improved.
The top medical universities in Poland acknowledge the MBBS degree earned by Indian students from Poland via NMC. With them, the admissions process is quite simple; students and their parents must choose the university they want to attend and then give the admissions process time to run smoothly.
In this section, we are providing some information about the Top Medical Universities in Poland; let's look.
8. Ukraine
With over 75,000 international students, Ukraine is quickly rising to the top of the list of international study destinations. Ukraine is not only welcoming to international students but also one of the least expensive nations for MBBS. With many top-tier government medical universities in Ukraine offering affordable tuition and a simple admissions process without an entrance exam, getting an MBBS is a popular choice among prospective students.
For Indian students looking for an economical destination, Ukraine provides high-quality instruction at a reasonable price for those interested in MBBS. International institutions and authorities like the NMC, the World Health Organization, UNESCO, FAIMER, and AMEE have acknowledged Ukrainian colleges globally. Pupils can receive individualized attention for world-class sessions because there is one teacher for every ten students.
In this section, we are providing some information about the Top Medical Universities in Ukraine; let's look.
9. Philippines
One of the most acceptable options for Indian students seeking an affordable MBBS degree is the Philippines. Philippines colleges use an American teaching methodology. So, with quality education, communication skills will also improve. The NMC screening test can be passed with ease. The price will be about Rs. 25 lakhs, less than the cost of an MBBS programme at an Indian university.
Other factors that make the Philippines the gem include its medical education system, which is recognized as one of the best in Southeast Asia and has the lowest cost MBA in the world.
Additionally, pursuing an MBBS in the Philippines allows you to work in the US, the UK, and other Middle Eastern nations.
In this section, we provide some information about the Top Medical Universities in the Philippines; let's have a look.
10. China
China is known for having a rapidly expanding educational system that is currently overtaking other methods in the world rankings, in addition to its solid economic capabilities. Not only is studying medicine in China the most affordable option, but a medical degree earned there is also respected and recognized internationally.
NMC has approved 45 medical institutions in China. It is suggested to do so to obtain a quality education. Your MBBS degree diploma and any practical experience you get are recognized internationally. So for Indian students, this will be a wise decision and the best country to study MBBS.
In this section, we are providing some information about the Top Medical Universities in China; let's look.
| S.no. | Top Universities for MBBS |
| --- | --- |
| 1. | Ningbo University |
| 2. | Jiangsu University |
| 3. | Wuhan University |
| 4. | Anhui Medical University China |
| 5. | Huazhong University of Science & Technology |
Conclusion
There are numerous best and inexpensive places to study MBBS, including
Kazakhstan, Ukraine, Russia, the Philippines, China, Bangladesh, and many
more. However, you must pick a nation and university that has an affordable fee
structure for the MBBS programme, as well as excellent international exposure
and infrastructure.
Frequently Asked Questions (FAQs)
Which country is best for MBBS for Indian students at a low cost?
Kyrgyzstan, China, Philippines offer MBBS courses at low fees compared to other countries.
What is the MBBS fee abroad?
The fee structure of every country's medical universities is different, but the fees for MBBS abroad can be between 3-10 lakh.
Which country has the most Indian students studying MBBS?
Kyrgyzstan, Kazakhstan, Russia and China have the most Indian students.
Which country offers the shortest MBBS Course Duration?
The MBBS course Duration in Bangladesh and Kyrgyzstan is 5yr which is shorter than in Russia, Georgia etc.
Can you study MBBS for free?
No medical college offers free MBBS abroad. All medical universities abroad charge international students pursuing medical courses on their campuses. However, there are several universities that offer MBBS education at low costs.