Cheapest BAMS College in UP: For decades, Ayurveda has resided in the roots of India due to the trust Indians have in ayurvedic medicines and their treatment. Ayurvedic medicines not only cure a disease but relinquish them from the root. Ayurveda, an ancient Indian medical system, is based on ancient writings that depend on a natural and integrated approach to physical and mental health. It includes all aspects of life and the environment through mind consciousness and works by tridosha (Vata, Pitta and Kapha).
Ayush NEET 2023: Updates
Get Latest Ayush NEET UG & State Wise Ayush NEET UG Counselling News via Edufever News
Lately, people are becoming aware of Ayurveda and are starting to pursue a career in BAMS courses. Thus increasing the demand for ayurvedic doctors as people shift their preference from allopathic doctors to Ayurvedic doctors. Readers will gain in-depth knowledge about the cheapest BAMS colleges in Uttar Pradesh through the following article.
Quick Facts
Below is a quick summary of the BAMS Course and NEET Examination. Let's have a look.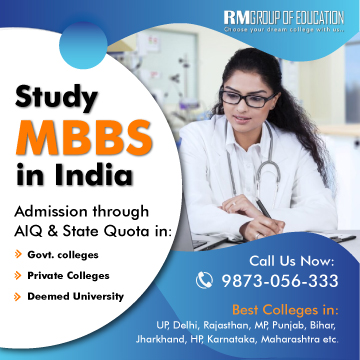 How to get admission to BAMS Course?
To be eligible for the BAMS course, aspiring candidates should have passed from 10+2 with a minimum of 50% aggregate marks in the science stream, including Physics, Chemistry and Biology.
Candidates should have a NEET scorecard.
After qualifying NEET examination, candidates must participate in Ayush NEET Counselling conducted by AACCC Central Counselling (AACCC) or State Counselling (AYUSH Dept. of respective State).
Top 10 Cheapest BAMS Colleges in UP
Several colleges in India offer BAMS courses. Below we have mentioned low fees for Colleges for BAMS in Uttar Pradesh. Let's have a look.
Get Latest Updated Notice, Fee, Cutoff, & Seat (Ayush Courses) Subscribe Now!
NOTE: The average Total Fees of colleges are subject to change according to the respective colleges.
BAMS Syllabus
The BAMS syllabus is divided into four professional years. Let's have a look.
| 1st Year Syllabus | 2nd Year Syllabus | 3rd Year Syllabus | 4th Year Syllabus |
| --- | --- | --- | --- |
| Padartha Vigyan and Ayurved Itihas | Dravyaguna | Rog-Nidan | Kayachiktsa |
| Sanskrit | Vighyan | Swasthavritta | Panchkarma |
| Kriya Sharir | Agadtantra | Prasuti Tantra Evum Stri Roga | Shalya Tantra |
| Rachana Sharir | Rasashatra | Kaumarbhritya Parichaya | Shalakya Tantra |
| Maulik Siddhant Avum Astang Hridya | Charak Samhita | Charak Samhita | Research Methodology and Medical Statistics |
NEET UG Cutoff
Category
NEET 2022 cutoff
NEET cut-off marks
Number of Candidates
UR/EWS
50th percentile
715-117
881402
OBC
40th Percentile
116-93
74458
SC
40th Percentile
116-93
26087
ST
40th Percentile
116-93
10565
UR / EWS &
PH
45th Percentile
116-105
328
OBC & PH
40th Percentile
104-93
160
SC & PH
40th Percentile
104-93
56
ST & PH
40th Percentile
104-93
13
UP Ayush NEET Counselling Process
To register for Ayush NEET 2022 Uttar Pradesh State Counselling, candidates can visit the Uttar Pradesh State Ayush society official portal. The following is the UP Ayush NEET Counselling Process:
Step 1- Online Registration
Step 2: Online Security Money Payment
Step 3: Merit Declaration
Step-4: Online choice filling
Step-5: Seat Allotment
Frequently Asked Questions (FAQs)
Which field is best for science students with Biology (PCB)?
What are some of the best career options for a Science student?  
Check out our list of the top 7 highest paying science careers for inspiration to guide your science career journey.
>Geoscientists
>Atmospheric Scientists
>Biochemists and biophysicists
>Medical Scientists
>Hydrologist
Is NEET required for BAMS?
NEET UG is required for admission to the BAMS course.
Top Govt. Colleges for BAMS?
The following are the top Govt. colleges for BAMS
>Mahaveer Ayurvedic Medical College And Hospital Meerut
>Govt. Ayurvedic College & Hospital Lucknow
>Lalit Hari Govt. Ayurvedic College & Hospital, Pilibhit
>Govt. Ayurvedic College & Hospital, Jagatganj, Varanasi
>Bundelkhand Govt. Ayurvedic College & Hospital, Jhansi
Top Private Colleges for BAMS?
Read Also: