Pathology is defined as the science of abnormalities in the body. Accordingly, the three important types of Pathology are Clinical Pathology, Anatomic Pathology, and Forensic Pathology. Clinical Pathology involves bone marrow biopsies and peripheral smears. Anatomic Pathology focuses on the evolution of tissue either as a specimen taken at surgery. Forensic Pathology is aimed at medical-legal autopsies and investigating the cause of deaths which are happened outside of a hospital.
Indeed, Pathology is the most interesting and stimulating career at the same time. The following article will give you a brief idea about the Career in Pathology in India. Throughout this article, every aspect related to Pathology will be discussed. Read depth info on different Pathology jobs available after doing Pathology courses in India.
What is Pathology?
Pathology is a medical discipline that deals with the study of the causes and effect of various diseases. Moreover, a person who is trained in Pathology is called as a Pathologist. Pathologists examine body fluids and tissues to study the cause and behaviour of a disease in order to diagnose it completely. When a person or a living organism gets affected by a disease, it may bring out some functional as well as structural changes in their body.
Career as Medical Lab Technician – Courses, Jobs & Top Colleges in India.
Get Latest Updated Entrance, Counselling Notice, Cutoff, Seats, Merit List etc.
The study of such changes in the body can be termed as Pathology. Pathology is a broad field which can be classified further into several branches. Neuropathology, Hematopathology, Cytopathology, Renal Pathology and Dermatopathology are some popular ones among them.
Top NEET Coaching Centre in Delhi NCR
Below we have mentioned the Best NEET Coaching Centre in Delhi NCR that will help you defiantly to Benefit the Preparation of Courses.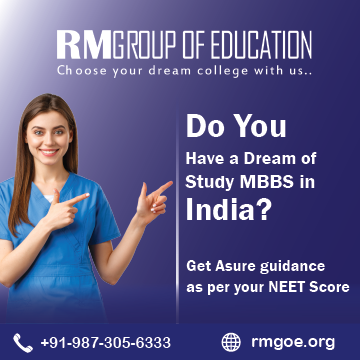 What are the Duties of a Pathologist?
Some important jobs of a Pathologist are listed below:
Record data from autopsies, laboratory results and investigation reports
Manage medical laboratories
Analyse various methods to cure a disease after the disease has been studied thoroughly
Develop new tools and instruments for the proper diagnosis of a disease
Participate in conferences, group talks, seminars etc to gain knowledge
Educate laboratory technicians, students and staffs about the latest medical technologies
Pathology Courses in India
To work as a Pathologist or to make a career in Pathology, one can earn a degree in following Pathology courses.
| | | |
| --- | --- | --- |
| Course Name | Eligibility Criteria | Duration |
| Master of Science in Medical Technology (M.Sc. Med.Tech.) in Pathology | Graduation | 2 Years |
| Doctor of Philosophy (PhD) in Pathology | Post Graduation | 3 Years |
| Doctor of Medicine (M.D.) in Pathology | MBBS | 2 Years |
| Certificate Courses in Pathology | Graduation | 1 Years |
Future Prospects of Pathology?
As the worldwide population increases, healthcare needs also increases. Pathologists are extremely in demand with a huge rise in susceptible diseases such as cancer. A Pathologist can do single practice or group practice as per their convenience once a degree in Pathology is obtained. Those who have a love for teaching can even grab a teaching position department at colleges and universities pursuing Pathology.
Careers in Pharmacy – Courses, Job, Scope & Top Colleges
There are many private as well as government hospital providing job opportunities for a pathologist. A Pathologist can work in healthcare or medical clinics as Pathologist or Supervisor or Research partner. Being a Pathologists, since the chances for emergencies are very less their life will somewhat stress-free than other physicians.
Top Engineering Coaching Centre in Delhi NCR
Below we have mentioned the Best JEE Main/Adv. Coaching Centre in Delhi NCR that will help you defiantly to Benefit the Preparation of Courses.
Salary
There are many private as well as government hospital that offers high Paid Jobs to a pathologist. As a fresher and a newbie to this field, your starting salary maybe somewhere around 10k to 15k. Bust as you grow and learn to do the things properly, you can start your own Pathology Lab. After gaining experience, there is a rise in salary and it can go up to Rs 50,000 per month in very few years.
Top Institutes in India Offering Pathology
Many colleges in India offer Pathology courses. Some of the best Pathology colleges in India offering Career in Pathology are as followed.
Maulana Azad Medical College, Delhi
Lady Hardinge Medical College, Vellore
Christian Medical College, Tamil Nadu
University College of Medical Sciences, New Delhi
Pariyaram Medical College, Kannur
Rajendra Institute of Medical Sciences, Jharkhand
Expert view: career and courses after class 12th science
Frequently Asked Questions(FAQs)
Question 1: Is pathology a good career?
Answer: Top 5 Reasons to be a Pathologist. Every day, pathologists draw on their extensive medical knowledge to identify and diagnose disease processes that help determine the management and care for patients. Additionally, pathology offers a broad scope of practice and provides a positive work-life balance.
Question 2: What are the types of pathology?
Answer: There are many types of pathology courses.
1. Anatomical pathology
2. Cytopathology.
3. Dermatopathology.
4. Forensic pathology.
5. Histopathology.
6. Neuropathology.
7. Pulmonary pathology
Question 3: How many years does it take to become a pathologist?
Answer: Pathologists typically need a bachelor's degree, a degree from a medical school, which takes 4 years to complete, and, 3 to 7 years in internship and residency programs.
Question 4: What is a pathology test?
Answer: Pathology is a medical speciality that determines the cause and nature of diseases by examining and testing body tissues (from biopsies and pap smears, for example) and bodily fluids (from samples including blood and urine).