Top 5 Private BAMS Colleges in Haryana: Ayurveda is an alternative medicine system which not only cures illness but prevents it from happening again. A career in BAMS course is successful because of the trust Indians have in home remedies. Ayurveda is an ancient Indian medical system based on ancient writings that depend on a natural and integrated approach to physical and mental health. Haryana is the northern part of India, whose state capital is Chandigarh.
Ayush NEET 2023: Updates
Get Latest Ayush NEET UG & State Wise Ayush NEET UG Counselling News via Edufever News
The demand for an ayurvedic doctor is rapidly rising, and after covid-19, people prefer Ayurveda more than Allopathy. Thus, increasing the job opportunities after BAMS. Through this article, candidates can extensively learn about the Top 5 Private BAMS Colleges in Haryana.
Quick Facts
Below we have summarized the BAMS course in Haryana and NEET examination. Let's have a look.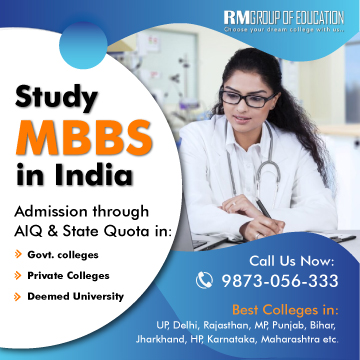 How to get admission to the BAMS course?
To be eligible for the BAMS course, candidates should have passed from 10+2 with a minimum of 50% aggregate marks in the science stream, including Physics, Chemistry and Biology.
Candidates should have a NEET scorecard.
After qualifying NEET examination, candidates must participate in Ayush NEET Counselling conducted by AACCC Central Counselling (AACCC) or State Counselling (AYUSH Dept. of respective State).
Top 5 Private BAMS Colleges in Haryana
Several colleges offer BAMS courses in India. If the candidates have decided to pursue a BAMS course in Haryana, then below we have assembled the Top Private BAMS Colleges in Haryana. Let's have a look.
Get Latest Updated Notice, Fee, Cutoff, & Seat (Ayush Courses) Subscribe Now!
BAMS Syllabus
The BAMS course is split into four years. The following is the syllabus for the BAMS course. Candidates can download the BAMS Syllabus in PDF by clicking the button below.
| 1st Year Syllabus | 2nd Year Syllabus | 3rd Year Syllabus | 4th Year Syllabus |
| --- | --- | --- | --- |
| Padartha Vigyan and Ayurved Itihas | Dravyaguna | Rog-Nidan | Kayachiktsa |
| Sanskrit | Vighyan | Swasthavritta | Panchkarma |
| Kriya Sharir | Agadtantra | Prasuti Tantra Evum Stri Roga | Shalya Tantra |
| Rachana Sharir | Rasashatra | Kaumarbhritya Parichaya | Shalakya Tantra |
| Maulik Siddhant Avum Astang Hridya | Charak Samhita | Charak Samhita | Research Methodology and Medical Statistics |
NEET UG 2022 Cutoff
Category
NEET cutoff
NEET cut-off marks
Number of Candidates
UR/EWS
50th percentile
715-117
881402
OBC
40th Percentile
116-93
74458
SC
40th Percentile
116-93
26087
ST
40th Percentile
116-93
10565
UR / EWS &
PH
45th Percentile
116-105
328
OBC & PH
40th Percentile
104-93
160
SC & PH
40th Percentile
104-93
56
ST & PH
40th Percentile
104-93
13
NOTE: To check the all BAMS college NEET Cutoff, follow this link.
Haryana Ayush NEET Counselling
The admissions under the above-stated categories among all the registered candidates on the admission web portal will be made online based on the Haryana State Merit list prepared based on Ayush NEET.
Step 1: Before filling out the online registration form, read the information booklet and instructions for filling online registration form etc. Candidates applying based on Ayush NEET-UG 2021 should fulfil the Eligibility criteria for being granted admissions as fixed under Ayush NEET-UG, then fill out the registration form.
Step 2: The candidate will fill out the course/institution's choice online form. The choice of course/Institute given by the candidate will be considered final.
Step 3: The allotment of the institution/course shall be made strictly as per merit / prepared/drawn based on the merit of Aysuh NEET-UG of the candidates in the state list/All India list, as the case may be.
In case of a tie between two or more candidates having equal marks, the inter-se ranking of such candidates will be based on Ayush NEET ranks.
Frequently Asked Questions (FAQs)
Which field is best for science students with Biology (PCB)?
What are some of the best career options for a Science student?
Check out our list of the top 7 highest paying science careers for inspiration to guide your science career journey.
>Geoscientists
>Atmospheric Scientists
>Biochemists and biophysicists
>Medical Scientists
>Hydrologist
Is BAMS a good career?
Do BAMS have scope in future?
The demand for Ayurvedic doctors is rapidly increasing. BAMS graduates can get hired as Ayurvedic doctors, physicians, lecturers and medical officers. The BAMS graduates get an average salary of INR 30,000 in India.
How many are BAMS private colleges in Haryana?
The Ministry of Ayush approves seven private colleges for the BAMS courses in Haryana.
Read Also: