BDS Course: A bachelor's degree in dental surgery, or BDS as it is more popularly known, is one of the most sought-after programmes in the medical field after MBBS. With an upsurge in dental issues due to several reasons and a lack of a sufficient number of expert doctors, BDS is one of the most sought-after degree courses. Only a bachelor's degree, or BDS, is accepted and acknowledged in India as providing comprehensive knowledge and abilities in dental surgery and training. B.D.S. is a five-year undergraduate programme that will consist of one year of rotational internship and four years of theory.
The students are trained in dentures, dental problems and surgery. It is also a good job-oriented degree programme and various opportunities are available in the hospital, pharmaceutical and medical device manufacturing industries. Through this article, readers can learn about BDS courses like admission, course, college, eligibility, jobs, salary etc.
Quick Facts
The BDS curriculum is governed by the Dental Council of India (DCI). For one of the 26,949 BDS places offered at the country's 313 government, private, and recognised institutions, applicants must take and pass the National Eligibility Completion Entrance Test (NEET). To learn more about eligibility requirements, the admissions process, examinations, colleges, and other details, interested candidates should read the article since no other exam will be taken into consideration when granting BDS admission.
| Particulars | Description |
| --- | --- |
| BDS Full-Form | Bachelor of Dental Surgery |
| Duration | 5 years ( 4 years + 1 year of compulsory paid internship). |
| Eligibility | 10+2 with a minimum of 50%. Compulsory subjects include Physics, Chemistry, Biology |
| Examination Type | Semester-Based |
| Average Course Fee | INR 1-6 LPA |
| Admission Process | Entrance Exam (NEET) |
| Average Starting Salary | INR 4-10 lacs (approx.) |
What is BDS Course?
BDS stands for Bachelor of Dental Surgery and is a 5 years undergraduate course including a one-year compulsory internship. This course prepares candidates to become future dentists as well as dental surgeons. It is a branch of medicine that focuses on the mouth, teeth and gums. The BDS course is the second most popular course after the MBBS course. Students wanting to become dentists or dental surgeons should opt for this course as the BDS course is the first step in becoming a dentist. BDS course graduates can work in government hospitals, or private hospitals or can start their clinics.
Get Latest Updated on the Admission Notice, Fee, Cutoff, & Seat, of this Dental College!
How to get admission to the BDS course?
To be eligible for the BDS course, candidates should have passed 10+2 with a minimum of 50% aggregate marks in the science stream.
Candidates should have a NEET scorecard.
After qualifying NEET examination, candidates must participate in counselling conducted by MCC (Medical Counselling Committee) for 15% AIQ and the remaining 85% State quota.
Eligibility Criteria
Candidates, who want to study BDS in India must pass NTA's eligibility requirements; uncertain of these requirements' exact details? The table below will answer your questions about age restrictions, requirements, and more.
| | |
| --- | --- |
| Download MCC NEET UG Counselling 2023 eBook (College Wise Cutoff, Fees, Seat Matrix etc.) | Download |
| Download MCC NEET PG Counselling 2023 eBook (College Wise Cutoff, Fees, Seat Matrix etc.) | Download |
| Download All State NEET UG Counselling 2023 eBook (College Wise Cutoff, Fees, Seat Matrix etc.) | Download |
Particulars
Description
Age Limit
The minimum age limit is of 17 years.
Education Qualification
10+2 with a minimum of 50% with Science subjects, i.e. Physics, Chemistry, Zoology/Botany and English as the main subject criterion for qualifying for the examination.
Qualifying Entrance Exam
The 10+2 percentage required for NEET 2022 exam is separate for every category and can be listed as under. NEET eligibility marks in class 12 to be considered are aggregate marks only for PCB subjects
UR – 50%, OBC/SC/ST – 40%, PWD – 45%
BDS Syllabus
Below we have mentioned the syllabus for the BDS course. Let's have a look.
Semester
Subjects
One Year
General Anatomy, including Embryology and Histology
General Human Physiology and Biochemistry
Dental Anatomy, Embryology and Oral Histology
Two years
General Pathology and Microbiology
General and Dental Pharmacology and Therapeutics
Dental Materials
Pre-Clinical Conservative Dentistry
Pre-Clinical Prosthodontics & Crown & Bridge
Three years
General Medicine
General Surgery
Oral Pathology and Oral Microbiology
Four years
Oral Medicine and Radiology
Paediatric and Preventive Dentistry
Orthodontics and Dentofacial Orthopaedics
Periodontology
Prosthodontics and Crown and Bridge
Conservative Dentistry and Endodontics
Oral and Maxillofacial Surgery
Public Health Dentistry
BDS Internship (Main aims of the Dental Internship)
Improve dental knowledge of intern.
Improve clinical skills.
Develop confidence in their skills and abilities. Improve communication skills.
Develop professionalism skills.
Develop scientific research skills.
Enhance community and volunteer dental projects.
Top BDS Colleges in India
This section contains a list of the top dental universities in India according to the NIRF 2022 rankings, along with information on average yearly tuition. These schools will provide you with the best BDS programmes with the highest quality education, infrastructure, and facilities based on your NEET score.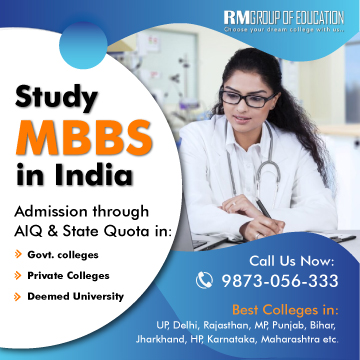 Career Opportunities
Dental graduates who have earned a BDS degree may prefix their names with the word Dr. After completing the BDS course, a lot of great jobs with excellent salaries are available. 100% of graduates in this professional field find employment. The area of dentistry also offers educational opportunities. Those who want to educate themselves can find positions in prestigious dental colleges.
The organisation will determine the dentist's starting pay after completing the programme. However, the most typical range will begin between 15 and 35 thousand. The individual may receive a high pay of 5 to 6 LPA after obtaining expertise and having good hands-on in this profession.
| Job Profile | Job Description |
| --- | --- |
| Dentist | A dentist's responsibilities include examining patients' oral health, repairing tooth decay, treating cavities, etc. However, a doctor's decision to work in a hospital or open a clinic is entirely their own. |
| Researcher | Advanced dental research is available to BDS graduate students eager to conduct research. |
| Lecturer | Students with advanced training, experience, and qualifications may serve as lecturers at reputable public or private dental institutes. |
| Dental Officer at Indian Defense Services ( Army, Navy, Air Force) | To be qualified for the position, students who desire to practise their capabilities in the defence services must be Registered Dental practitioners in India. |
| Dental cosmetology | People's increased awareness of oral aesthetics due to higher living standards has expanded the field of cosmetic dentistry. These healthcare experts focus on enhancing a person's teeth, gums, and bite. You can pursue an additional course in prosthodontics or orthodontics following your B.D.S. programme or follow an M.D.S. with an emphasis on these two fields if you want to become a cosmetic dentist. |
| Forensic dentistry | After earning your B.D.S., forensic dentistry or forensic odontology may be an attractive career choice if you are interested in forensic science because you can assist in investigating crimes. You can enrol at some of the nation's most prestigious forensic science institutes with a minimum grade point average (GPA) of 55% in your B.D.S. course. |
Roles of a Dentist
A dentist's main job is to examine, diagnose and treat oral disease.
Evaluate patient's oral health and prescribe medications.
They perform oral treatments like root canals, extractions, and fixing and removing prosthetics.
Work with clinical staff to provide quality patient treatments.
Enlighten patients on preventive dental care and oral health care.
Design and fix prosthodontic appliances including bridges, dentures and space maintainers.
Skills of a Dentist
BDS Average Salary
Below we have mentioned the salary for the BDS course. Let's have a look.
| Job Profile | Average Salary |
| --- | --- |
| Dentist | INR 3.5 – 4.5 Lakhs |
| Researcher | INR 3.5 – 4.5 Lakhs |
| Lecturer | INR 5 lakhs |
| Dental Officer at Indian Defense Services ( Army, Navy, Air Force) | INR 3.3 – 10 Lakhs |
| Dental cosmetology | INR 4.3 Lakhs |
| Forensic dentistry | INR 2.5 – 4 Lakhs |
Recruiting Sectors
BDS course graduates can work in the given sectors. There are ample job opportunities for BDS candidates.
| | |
| --- | --- |
| Dental Clinics | Educational Institutes |
| Dental Products Manufacturers | Dental Equipment Manufacturers |
| Private Practice | Hospitals |
Frequently Asked Questions (FAQs)
Which field is best for science students with Biology (PCB)?
What are some of the best career options for a Science student?
Check out our list of the top 7 highest paying science careers for inspiration to guide your science career journey.
>Geoscientists
>Atmospheric Scientists
>Biochemists and biophysicists
>Medical Scientists
>Hydrologist
Is BDS a doctor?
Yes, BDS graduates receive the title of doctor and are permitted to practise dentistry.
What are the eligibility criteria for BDS?
A minimum cumulative grade of 50% from a recognised institution is required for the qualifying 10+2 exam or an equivalent degree earned by the prospective candidate. They must have had to take Physics, Chemistry, and Biology as part of their 10+2 requirements.
What is BDS all about?
The course's primary objectives are to instruct and educate the students on the dental sciences and procedures
Is BDS course without NEET?
No, candidates have to appear in the NEET examination to take admission into any dental as well as medical courses.
Is BDS a good course?
Surely it is a good course as it is one of the top medical courses chosen by students in India.
Who regulates BDS education in India?
The curriculum of BDS is regulated by the Dental Council of India.
What are the job options for BDS professionals?
Listed below are the job options for BDS professional
>Dentist
>Dental surgeon
>Researcher
>Lecturer
>Consultant
Read Also: