Orthopaedics is a medical discipline that is concerned with the treatment and prevention of deformities related to the skeleton as well as the associated structures or the musculoskeletal system. The musculoskeletal system includes bones, joints, muscles, tendons, ligaments, cartilages and nerves. Well, this article will help you to understand each and every aspect related to a Career in Orthopaedics in India and help you to decide whether Orthopaedics is a better profession for you or not.
If you care for people who have issues with their musculoskeletal system and are willing to help them, then Orthopedics is the right profession for you. This article will give you a glimpse of what Orthopaedics is and what it is like to be an Orthopaedic Surgeon. Continue reading this article to solve your doubts regarding Orthopedics.
Top NEET Coaching Centre in Delhi NCR
Below we have mentioned the Best NEET Coaching Centre in Delhi NCR that will help you defiantly to Benefit the Preparation of Courses.
What is Orthopedics?
Orthopaedics is a branch of medicine which is focused on the study of conditions involving the musculoskeletal system of living organisms. The word Orthopaedics is derived from a book known as 'Orthopedic – The art of correcting and preventing deformities in children'. An orthopaedic surgeon is a person who is trained in Orthopedics and is able to perform surgeries and treatments on muscles, tendon, joints, bones, nerve and spine except for the facial bones.
Get Latest Updated Entrance, Counselling Notice, Cutoff, Seats, Merit List etc.
Expert view: 10 tips to choose the best career option
Anything ranges from injuries to disorders or diseases or even infection associated with the musculoskeletal system fall under the speciality of an Orthopaedic Surgeon. Areas in which an Orthopaedic Surgeon can specialise include hand surgery, foot surgery, orthopaedic trauma, shoulder and elbow surgery, musculoskeletal oncology, spine surgery, arthroplasty etc.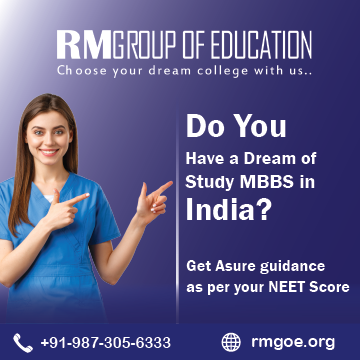 What are the Duties of an Orthopaedic Surgeon?
Some important jobs of an Orthopaedic Surgeon are listed below:
Examine the patients and study their issues thoroughly
Performs tests such as X-Rays to confirm the nature and causes of a disease or disorder
Determine the sort of treatment that is appropriate to the patient
Prescribe drugs and medications
Perform surgeries
Participate in conferences, group talks, seminars etc to gain knowledge
Orthopaedics Courses in India
To work as an Orthopaedic Surgeon or to make a career in Orthopaedics, one may earn a degree in following Orthopaedics courses.
| | | |
| --- | --- | --- |
| Course Name | Eligibility | Duration |
| Master of Science (M.Sc.) in Orthopedics | Graduation | 2 Years |
| Master of Surgery (M.S.) in Orthopedics | MBBS | 3 Years |
| Diploma in Orthopedics (D.Ortho.) | Higher Secondary with Science stream | 2 Years |
| Diplomate of the National Board of Medical Exam in Orthopedics (D.N.B.) | Graduation | 3 Years |
| Doctor of Philosophy (PhD) in Orthopedics | Post Graduation | 3 Years |
| Certificate Courses in Orthopedics | Higher Secondary | 6 to 12 months |
| Post Graduate Diploma in Orthopedics | MBBS | 2 Years |
Future Prospects of Orthopedics?
Since the life of Orthopaedic surgeons is not exposed to life-threatening emergency cases, unlike other physicians they will get enough time to relax and enjoy. There are lots of people who are suffering from musculoskeletal diseases congenitally and hence Orthopaedic Surgeons are in high demand. An Orthopaedic Surgeon can work as a solo practitioner or work in a group of Orthopedic Surgeons or in a multi-speciality group where surgeons in different disciplines work together inside a clinic. Interested Orthopedic Surgeons can apply for a teaching position at colleges and universities pursuing Orthopedics.
Top Engineering Coaching Centre in Delhi NCR
Below we have mentioned the Best JEE Main/Adv. Coaching Centre in Delhi NCR that will help you defiantly to Benefit the Preparation of Courses.
Career in Epidemiology – Courses, Job, Scope & Top Colleges
Salary
Orthopaedics is considered as one of the highest paying medical specialisations. The initial salary for an Orthopaedic Surgeon may depend on the place of Work and Reputation but on an average, an Orthopaedic Surgeon draws something around Rs. 4 Lacs to Rs. 6 Lacs per annum as a starting level. With years of experience, one can set up His/Her own Clinic to earn around Rs.20 Lacs to Rs.30 Lacs per year. Overall, we can draw a conclusion that Career in Orthopaedics is one of the hottest profession in today's medical world.
Top Institutes in India offering Career in Orthopaedics
Some of the best colleges in India offering career in Orthopedics are listed below:
Aarupadai Veedu Medical College and Hospitals, Pondicherry
Al-Ameen Medical College, Bangalore
All India Institutes of Medical Sciences, New Delhi
B J Medical College, Gujarat
Kasturba Medical College, Manipal
Lady Hardinge Medical College, New Delhi
Expert view: career and courses after class 12th science
Frequency Asked Question(FAQs)
Question 1: Is Orthopaedic surgery a good career?
Answer: I think that orthopaedic surgery is an excellent career choice, but any career choice in medicine is daunting and a huge sacrifice. For an orthopaedic surgeon, there are four years of medical school, five years of residency and typically one year of fellowship training.
Question 2: How many hours do orthopaedic surgeon work?
Answer: Orthopaedic surgeons work long, irregular hours. About one-third of all full-time physicians work 60 hours or more a week.
Question 3: How long does it take to study orthopaedic surgery?
Answer: Orthopaedic surgeons have to obtain a bachelor's degree, attend medical school, and complete a residency and fellowship. Altogether, most orthopaedic surgeons complete 13 to 14 years of education and training.
Question 4: What are some of the best career options for a Science student?
Answer: Check out our list of the top 7 highest paying science careers for inspiration to guide your science career journey.
1. Geoscientists
2. Atmospheric Scientists
3. Biochemists and biophysicists
4. Medical Scientists
5. Hydrologist
6. Materials Scientist
7. Chemist
8. Nuclear Technicians
Question 5: Do orthopaedic surgeons have a life?
Answer: Orthopaedic surgeon lifestyle is not easy. Orthopaedic surgeons deal with the entire musculoskeletal system, from birth until our last breath of life. They are the ones which allow us to move, work and be active