A Dental Hygienist plays a vital role in preventing dental-related problems from arising and it is usual for most of us to visit a Dental Hygienist at least once a month. The word Dental Hygienist may be uncommon to some of you but this article will give you an inside review about the career in Dental Hygienist and various Dental Hygienist course in India.
From the name Dental Hygienist itself, it is understandable that they are trained people to keep one's teeth hygienic. They look after children and senior citizens to help them keep smiling beautifully and without any troubles. In today's society, Dental Hygienists are considered as the most respected and valued members of the oral health care community.
Who is a Dental Hygienist?
A Dental Hygienist is a dental professional who studies Dental Hygienist course and is trained to cure and prevent oral related diseases. They help patients suffering from oral diseases to treat it completely with the help of therapeutic methods. Periodontal therapy is the most common and widely used treatment method among Dental Hygienists to help patients with periodontal diseases. Their major duties of a Dental Hygienist can be categorized as followed.
Removing deposits from teeth
Educating patients about oral hygiene.
Patient screening procedures
Taking and examining dental x-rays
Applying materials like fissure sealants and topical fluorides to the teeth
Polishing and scaling teeth
Keeping patients' records etc.
Read Also: Know everything about a career in Dermatology in India
Get Latest Updated Entrance, Counselling Notice, Cutoff, Seats, Merit List etc.
What is it like being a Dental Hygienist?
Being a Dental Hygienist, one would get to interact with a variety of people and get to know them well and hence a good interpersonal skill is a must. Since a Dental Hygienist is devoting and contributing a part of him for the well being of the society, they are considered as the most respected members. Chances to educate or counsel a group of elder people or children are much higher for a Dental Hygienist and sometimes they end up as an oral instructor in universities and primary schools. Unlike other doctors, Dental Hygienist is not a career full of stress as the working time is flexible and chances for emergencies are less.
Various Dental Hygienist Course in India
To work as a Dental Hygienist or to make a career in Dental Hygienist, one can earn a degree in following Dental Hygienist course.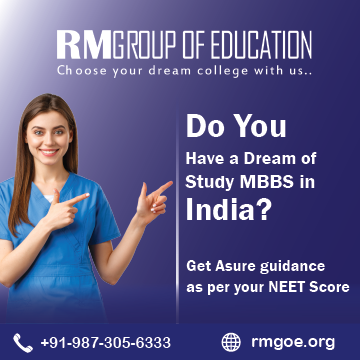 1. Diploma in Dental Hygienist
Eligibility: Higher Secondary with Science stream
Course Duration: 2 years
2. Certificate Courses in Dental Hygienist
Eligibility: Higher Secondary
Course Duration: 6 to 12 months
What are the Future Prospects of a Dental Hygienist?
A large percentage of the world's populations are in great need of the service of a Dental Hygienist and thus the chances for a Dental Hygienist to find a job is much higher. Most Dental Hygienists work together with a Dentist or a Dental Specialist. In accordance with their expertise and experience, one can choose where to work.
Read Also: Know everything about CLINICAL RESEARCH courses in India
One can opt for independent practice, private practice, specialists practice or a public practice like residential aged care. Orthodontic or Periodontal clinics, nursing homes or hospitals are the other job option for a Dental Hygienist. Those who have a grasp of teaching and counselling can go for giving educations to the needed ones or can work as an oral instructor in schools and colleges.
Top institutes in India offering Dental Hygienist Course:
Some of the best colleges in India offering Dental Hygienist Career are as follow:
Dental College, Trivandrum
K.E Society's Dental College, Karnataka
Patna Dental College & Hospital, Bihar
Himachal Institute of Dental Sciences, Sirmaur
Institute of Dental Sciences, Uttar Pradesh
Pacific Dental College & Hospital, Rajasthan
Read Also: Expert view: career and courses after class 12th science