Cardiology is the most interesting one and it is associated with anything that concerns a human heart. A heart is one of the essential parts of the human body and science states that a life without heart is impossible. Hence, Cardiologists are extremely in demand and there is a huge rise in heart-related diseases as days pass.
Medical Science is a broad and vast field and thereby the field itself has got divided into numerous branches. which specialize in studying and curing diseases related to various human body parts. We will try to give you an inside review about the Career in Cardiology in India and different Cardiologist jobs available after doing Cardiology course.
There must be times your doctor sends you to a Cardiologist when he detects that you have some heart issues and you might have got excited to know who really a Cardiologist is. Well, this article will give you a glimpse to this and help you to decide whether Career in Cardiology is a better option for you or not.
Top NEET Coaching Centre in Delhi NCR
Below we have mentioned the Best NEET Coaching Centre in Delhi NCR that will help you defiantly to Benefit the Preparation of Courses.
Get Latest Updated Entrance, Counselling Notice, Cutoff, Seats, Merit List etc.
Who is a Cardiologist?
Cardiologists are doctors who are trained to cure diseases, disorders, and injuries associated with the heart and blood vessels surrounding it. It is a Cardiologist's duty to help his patients to keep their heart healthy and functional. Sometimes a Cardiologist has to give necessary education to people on what things to eat to keep their heart away from diseases.
A Career in Cardiology has lots of sub-disciplines within it and job descriptions of a Cardiologist may change as the discipline varies.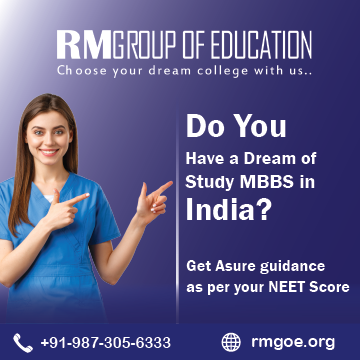 | | |
| --- | --- |
| Noninvasive Cardiologist | Such Cardiologists are not permitted to conduct surgeries and they are only supposed to treat the disease by some other means. |
| Cardiovascular Surgeons | They conduct operations on the heart, vessels, and arteries. |
| Interventional Cardiologist | They perform invasive tests and procedures to diagnose the disease |
| Invasive non-interventional Cardiologist | They conduct cardiac catheterizations by placing a tube inside a blood vessel to take a picture of the portion where an operation is to be done |
| Nuclear Cardiology | With the help of nuclear imaging techniques to study and diagnose heart diseases |
Read Also: Expert view: 10 tips to choose the best career option
Jobs Opportunity for Cardiologist
The job description of a Cardiologist may range from a heart surgeon to an educator. Some important Cardiologist jobs are listed below:
Give education to patients about diet, exercise and other things to have a healthy heart
Meet patients and try to find out and analyze their medical histories
Determine the cause and nature of the disease and proceed to conduct tests, examinations, and surgeries based on that
Try to mingle with patients and make them feel comfortable in emergency situations
Try to improve knowledge and be aware of the latest diseases and treatments
Read Also: know everything about a career in Dermatology in India
Top Engineering Coaching Centre in Delhi NCR
Below we have mentioned the Best JEE Main/Adv. Coaching Centre in Delhi NCR that will help you defiantly to Benefit the Preparation of Courses.
Various Cardiology Courses in India
To work as a Cardiologist or to make a career in Cardiology, one can earn a degree in following Cardiology course.
| | | |
| --- | --- | --- |
| Course | Eligibility Criteria | Duration |
| BSc in Cardiac Technology | 10+2 from a recognized educational Board | 3 Years |
| Diploma | Higher Secondary with Science stream | 2 Years |
| PhD in Cardiology | After Post Graduation | 3 Years |
| Certificate Course in Cardiology | Higher Secondary | 3 Years |
| MD in Cardiology | After MBBS | 3 Years |
| Post Graduate Diploma in Cardiology | Bachelors degree in Medicine | 2 Years |
Future Prospects of a Cardiologist
A Cardiologist can do single practice or group practice as per their convenience after a degree on Cardiology is obtained. Most skilled and experienced Cardiologists may get a chance to work for the military or other such armed forces. Some may go for research and patient care duties in hospitals and organizations.
Read Also: Career in Environmental Science in India
Those who have a love for teaching can even grab a teaching position under the Cardiology department at colleges and universities. There is a wide range of job opportunities for a Cardiologist both under government and the private sector. Due to the continuous rise in heart-related diseases, Cardiologists can find a job at the drop of a hat. Most doctors start their career as working in a hospital on the weekly, monthly or even daily basis and eventually after gaining enough experience ends up with their own health care clinics.
Jobs and Scope
Cardiologists can apply for the job in these hospitals.
A lot of jobs available for cardiology specialists. Heart healthcare specialists are needed in government as well as private hospitals.
Due to the increase in heart patients, a number of super-speciality heart care centres opens and this will broaden the scope for cardiologists.
The rising in numbers of heart patients, the need for a cardiologist is also increasing parallelly.
Salary
Salary of cardiologists depends upon several factors that include experience, subspecialty, location, ability and the type of hospital you are working for. Salary in a government hospital is different from the private one.
| | |
| --- | --- |
| Particulars | Average Salary (Expected) |
| Private Sector | Rs. 1 Lac (Monthly) |
| Reputed Cardiology Surgeon Earn | Rs. 1.5 Lac (Monthly) |
| US Specialties field earns | $461,000 Lac (Monthly) |
Top institutes in India offering Career in Cardiology
Some of the best colleges in India offering Career in Cardiology:
University College of Medicine, Kolkata
Manipal University, Manipal
All India Institutes of Medical Sciences, Delhi
Armed Forces Medical College, Pune
B J Medical College, Ahmedabad
Christian Medical College, Ludhiana
GSVM Medical College, Kanpur
Read Also: expert view: career and courses after class 12th science
Frequency Asked Question(FAQs)
Question 1: What is DM in cardiology?
Answer: D. M. in Cardiology is a doctoral program offered. Doctorate of Medicine in Cardiology is a super – speciality Post Doctorate course in the field of medicine. Cardiology is a branch of medical speciality that deals with the disorders in the heart, particularly in the human spirit.
Question 2: Is Cardiologist a surgeon?
Answer: Cardiologists are specialists in cardiovascular disease and can treat conditions ranging from severe hypertension to elevated cholesterol to heart rhythm problems. Doctors who specialize in the field of cardiology typically begin their training in general internal medicine after graduating from medical school.
Question 3: How long is DM cardiology?
Answer: The duration of Doctor of Medicine in Cardiology is three years, and it may be more or less than this depending on institutes differently.
Question 4: What are the fees of the cardiologist?
Answer: The cardiologist Course fee is INR 5,000 to 10 Lac And Average starting salary will be INR 6 to 30 lac.
Question 5: Which field is best for science students with Biology (PCB)?
Answer: Below mentioned Available Courses after 12th Science.
1. MBBS
2. BDS-dentistry.
3. BAMS-Ayurveda.
4. BHMS-Homeopathy.
5. BUMS-Unani.
6. BNYS–Naturopathy & Yogic Science.
7. BSMS – Siddha Medicine & Sciences.
8. Veterinary Science & Animal Husbandry (BVSc. AH)
Question 6: What are some of the best career options for a Science student?
Answer: Check out our list of the top 7 highest paying science careers for inspiration to guide your science career journey.
1. Geoscientists
2. Atmospheric Scientists
3. Biochemists and biophysicists
4. Medical Scientists
5. Hydrologist
6. Materials Scientist
7. Chemist
8. Nuclear Technicians