hnbumu.ac.in: HNB Uttarakhand Medical Education University, also known as HNBUMU, conducts the counselling session for Uttarakhand MBBS/BDS admissions 2021. The authority conducts the counselling for 85% quota seats in the state medical and dental colleges. Students must apply for counselling to access various government and private medical/dental colleges and universities in MBBS/BDS courses.
Throughout this article, you can get information about HNBUMU Updates like the Number of participating colleges, HNBUMU Official Website, HNBUMU Counselling, HNBUMU Application Form 2021. HNBUMU Courses Admission MBBS, BDS, BAMS and BHMS & More!
HNBUMU Summary
Before discussing the complete details about the HNB Uttarakhand Medical Education University summary, let's look.
| | |
| --- | --- |
| Authority Name | HNB Uttarakhand Medical Education University |
| Popular Name | HNBUMU |
| HNBUMU Official Website | http://www.hnbumu.ac.in/ |
| Courses | MBBS/BDS |
| No of Govt Medical College | 04 |
| No of Private Medical College | 02 |
| No of Govt Dental College | None |
| No of Private Dental College | 03 |
| Total Seat of MBBS Colleges | 825 |
| Complete Seat of BDS Colleges | 300 |
About HNB Uttarakhand Medical Education University
The ultimate goals of all government actions are to promote human growth and improve people's quality of life. The state needs highly qualified people to deal with health-related issues and promote good health. The medical education department is responsible for training medical and paramedical personal to meet the state's health needs.
The establishment of the Hemwati Nandan Bahuguna Uttarakhand Medical Education University fulfils one of the very long-cherished and essential aspirations of the people of Uttarakhand to have the best and highest level medical facility within the state. However, successive state governments tried to provide a chain of hospitals in the entire length and breadth of the state. Also, they opened several medical, dental, nursing and para-medical colleges, both in the public and private sectors, for providing education in respective fields so that necessary trained personnel is available within the state for hospitals in Uttarakhand, still for various severe and critical cases the patients and their attendants had to run to Delhi and other distant places to get specialized and high-level treatment. This caused insurmountable problems and incurring huge funds in terms of money for them. This was because the highest medical education and research level was not available within the state. Moreover, the medical, nursing and para-medical institutions were affiliated to non-medical universities in the state, which only conducted their examinations and awarded degrees and diplomas and had no expertise to guide the quality of education and research.
The establishment of the Hemwati Nandan Bahuguna Medical Uttarakhand Education University at Dehradun, by an Act enacted by the Uttarakhand Legislative Assembly and assented to by the Governor on 18 February 2014 by the Uttarakhand Govt-Act-No72/xxxvi(3)/2014/07(1)/2014 to fulfils the long-standing need of the people of Uttarakhand to have an institution for the advancement and development of medical education in the state. It aims to guide the medical, dental, nursing and para-medical education in the state by affiliating all such institutions with it and carrying high-level and specialized teaching and research. It shall also have a medical college within its campus to serve as a model for other colleges within the state. It shall cooperate and collaborate with the best similar institutions within the country and abroad to provide the best medical education within Uttarakhand. It also aims at providing quality research.
HNBUMU NEET Counselling 2021
A candidate can visit the official portal of the HNB Uttarakhand Medical Education University to get themselves registered for NEET 2021 Uttarakhand State Counselling. Below we have mentioned step by step process of counselling.
HNBUMU Registration Form and its Fee Payment.
Document Verification.
Choice Filling and Locking.
Seat Allotment.
Reporting at the Institute.
Note: If you want to see more detailed HNBUMU NEET Counselling, click here
HNBUMU Counselling Statistics
Here in this section, we are providing information about HNBUMU NEET Counselling 2021 Statistics. You can check the complete MBBS, BDS, BAMS, BHMS, BUMS Number of Seats, Colleges, Intake etc.
Document Required
Candidates who will be allotted a seat to HNBUMU NEET 2021 Counselling will be asked to report the following documents to complete the admission formalities.
NEET 2021 Admit Card
NEET 2021 Rank Card
10th & 12th Mark Sheet & Passing Certificate

Category Certificate

Domicile Certificate
Character Certificate
Migration Certificate
Passport Size Photographs
Printout of HNBUMU Registration Form
Allotment Letter
Read Also
Frequently Asked Questions (FAQs)
Q. Who conducts Uttarakhand NEET 2021 counselling?
A. HNB Uttarakhand Medical Education University conducts the admission for Uttarakhand NEET 2021.
Q. Who will be eligible for Uttarakhand MBBS/BDS counselling 2021?
A. Uttarakhand MBBS/BDS admission 2021 will be open to students who qualify for NEET.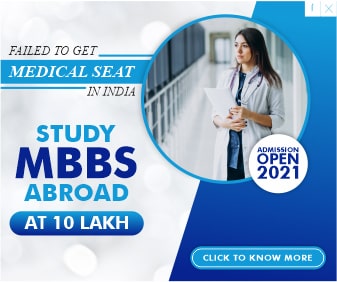 Q. On which mode Uttarakhand MBBS/BDS counselling will be conducted?
A. The counselling will be conducted in the online mode for Uttarakhand MBBS admission 2021.
Q. When will the HNBUMU NEET UG Counselling 2021 Application be out?
A. The online application forms will soon be released by the authority.
Q. How many MBBS seats will be offered through the Uttarakhand NEET Counselling?
A. There are a total of 825 MBBS and 300 BDS seats offered by the authorities in admission to medical and dental colleges.
Q. Is Uttarakhand NEET 2021 Counselling Offline?
A. No. the Counselling will be conducted in an Online mode.
Candidates interested in taking HNBUMU 2021 Admission can visit HNBUMU Official Website to look for HNBUMU Admit Card, HNBUMU Application Form 2021, HNBUMU Registration Form, HNBUMU Counselling 2021:-
Related Posts