Top 30 Dental Colleges in India NIRF: Attention aspirants, Shri Dharmendra Pradhan has announced the NIRF 2022 Ranking list for top educational institutions in the country in 10 different categories, which include Overall, Universities, Engineering, Colleges, Management, Pharmacy, Medical, Dental, Architecture and Law.
According to the Ministry of Human Resource Development (MHRD)'s NIRF 2022 Ranking List, The IIT Madras ranked top in this year's Overall ranking, which was dominated by premier Indian Institutes of Technology (IITs).In this article, we will read about the Top 30 Dental Colleges in India by National Institutional Ranking framework 2022
To outline the Brand value of a specific College in India, the Concept of NIRF Ranking was introduced by the Ministry of Human Resource & Development(MHRD) on 29th September 2015. The main idea behind the National Institutional Ranking Framework (NIRF) is to outline a methodology to rank institutions across the country.
NIRF Ranking Parameter: How does NIRF Rank a College???
NIRF Ranking methodology of ranking various institutions across the country is made by a Core Committee that consists of High order Thinkers, professors and Other Reputed Think Tanks of India.
Get Latest Updated on the Admission Notice, Fee, Cutoff, & Seat, of this Dental College!
The major aim of NIRF Lies in identifying the broad parameters for ranking various universities and institutions. The parameters are broadly categorised into mainly five things:
Teaching, Learning and Resources
Research and Professional Practices
Graduation Outcomes
Outreach and Inclusivity
Perception
List of Top 30 Dental Colleges in India by NIRF Ranking 2022
Note: Though the NIRF Ranking is the most trusted methodology to decide between a good and the best one, Just because the college is "highly ranked" or "prestigious" doesn't mean it's the right College for you.
Always keep in mind that one person's dream college could be another's nightmare. It's always better to visit and experience college.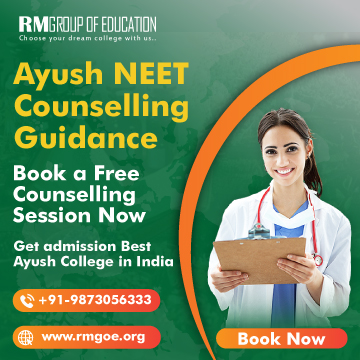 Source: National Institute of Ranking Framework.
Frequently Asked Questions (FAQs)
Which is better, NAAC or NIRF?
The duty of ensuring that higher education institutions continue to offer top-notch instruction falls on the National Assessment and Accreditation Council (NAAC). On the other hand, the NIRF rates educational institutions using quantitative methods.
What is the future of BDS in India?
After earning a BDS, students have a variety of career options, including becoming a dentist, dental surgeon, endodontist, oral and maxillofacial pathologist, oral surgeon, orthodontist, and more. They can even choose to open their own practice after gaining some work experience.
How many colleges are in the NIRF ranking?
A total of 7254 higher educational institutes from across India have participated in NIRF 2022, a rise from 6272 last year.
Is NIRF ranking genuine?
The NIRF is obviously still a work in progress. I sincerely appreciate the efforts made by the MHRD and Mr Javadekar to create a rating system that can serve as a reliable resource to help with decision-making. I believe it has the potential to grow into the most reliable information source for recruiters and job seekers in the future.
Is NIRF ranking important?
The National Institute Ranking Framework (NIRF) was launched to establish a clear ranking system for institutions of higher learning, making it a crucial factor in admissions decisions. It aids students in selecting the top colleges and encourages universities to work hard to improve their offerings.